Inkling
There's something I'm trying to decide with the Minotaurs in my story setting. I know that they will have cloven hooves for feet and the horns, ears, and tail of a cow, but I'm not sure if their heads should be otherwise humanoid or if they should have completely bovine heads. That is, should their heads look more along these lines...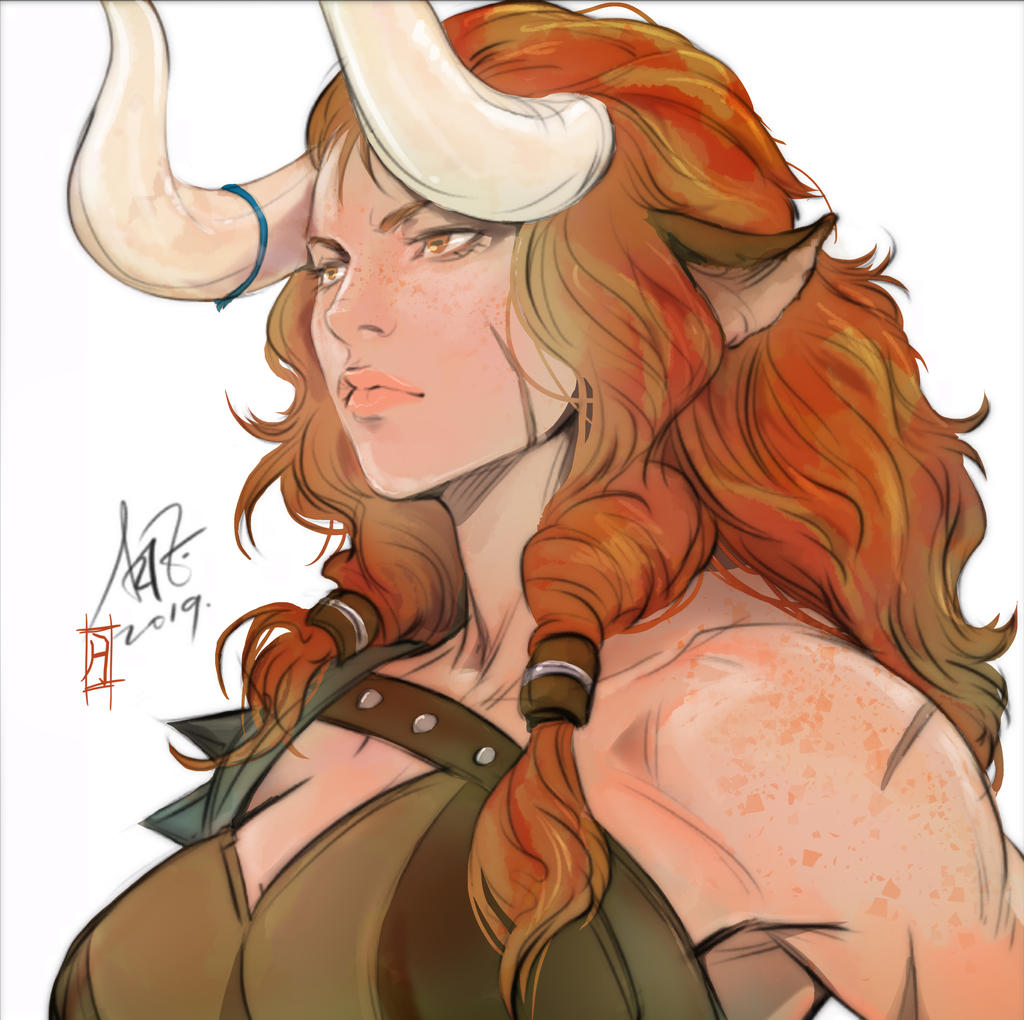 ​
or these lines?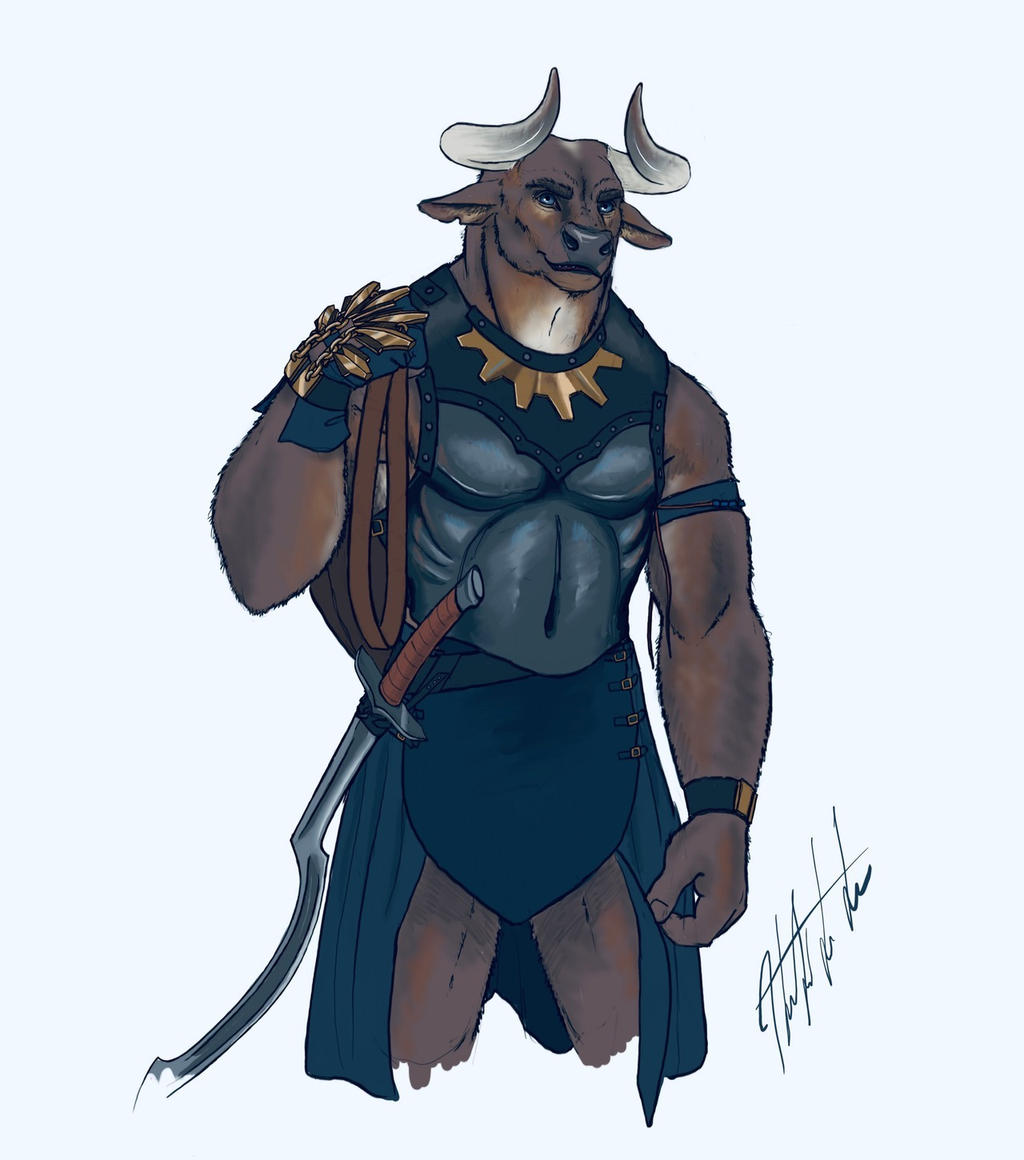 Alternatively, I could have their faces be humanoid but the nose is rather bovine. So, something like this: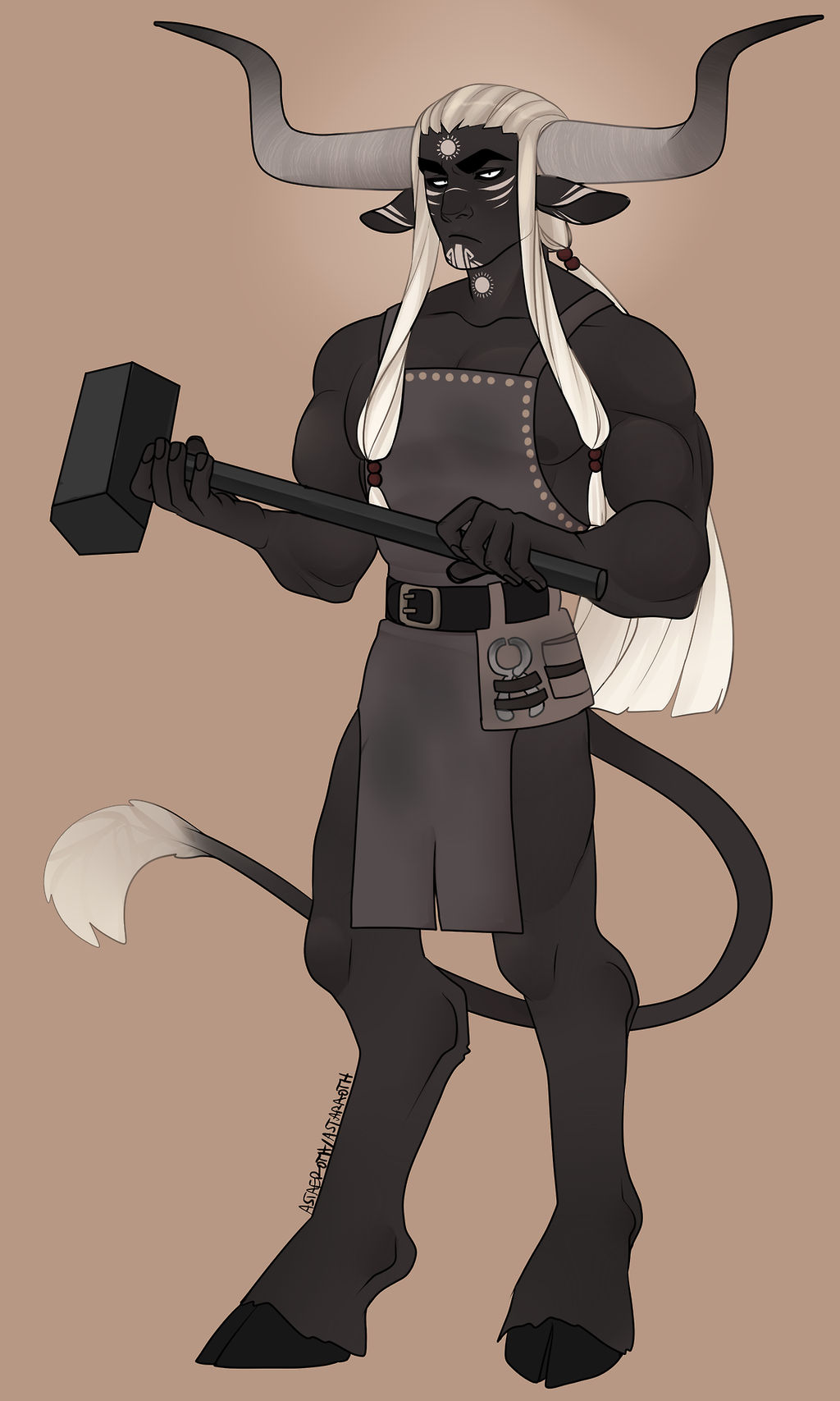 The issue with them having a bovine head is that their mouths wouldn't be able to pronounce humanoid speech very well. I do have a way to get around this. There's an ability called Psionic Vocalization in my story setting. Via Psionics, some sapient creatures who either do not have humanoid mouths (like Dragons) or are entirely devoid of vocal cords (Spiderlings) can either generate the sounds of speech or modify sounds they create with their bodies to imitate humanoid speech. However, I don't want to overuse Psionic Vocalization. Further, I do like Minotaurs with more humanoid faces. The problem is I
also
like them with purely bovine heads as well, which is the main reason I'm having difficulty reaching a decision on this.
As for what my Minotaurs are, they were originally Orcs who were transformed into the first Minotaurs during the Divine War. Thus, they tend to have a similar disposition to Orcs, namely in having an aversion to idleness, an unrivaled work ethic, a strong sense of honor, and, of course, a potent pragmatism. Where they differ from Orcs is that they tend to lose their sense of control when they lose their tempers. An enraged Minotaur can be extremely dangerous and nobody knows that better than them, which is why they do their best to train themselves to control their anger rather than letting it control them.
Physically, my Minotaurs run a little larger than Orcs, generally averaging around 7'6" to 7'8" for females and 7'10" to 8' for males. Both sexes are extremely muscular, though Minotaur males have well over twice the muscle mass of females (and females have a lot!) Female Minotaurs are known for having cello figures (an hourglass figure with wide hips but also broader shoulders) as well as very ample breasts while Minotaur males are known for having thick, barrel chests, wide shoulders, and brawny arms with hands that are a bit large in proportion to their bodies. Both sexes tend to have throaty voices. I'm not sure if they have hair over their entire bodies or not, the way a cow does, though perhaps I could have it be that males do while females don't, as another way of making them sexually dimorphic.
Anyway, that's what I have so far. What do you guys think? Should their heads be humanoid, humanoid with a bovine nose, or entirely bovine?