Scribe
Worldbuilding Magazine presents our final issue of 2018: the Magic issue!
We've packed this one with over 60 pages of content, finally tackling a subject near to so many of us. You can expect to find…
An artist feature with illustrator Anna Hannon.
2 interviews, featuring Author Ellis Knox and YouTuber Tim Hickson (Hello Future Me).
4 articles on worldbuilding written by dedicated staff and community members.
2 short stories.
8 new prompts for worldbuilding and writing.
& more!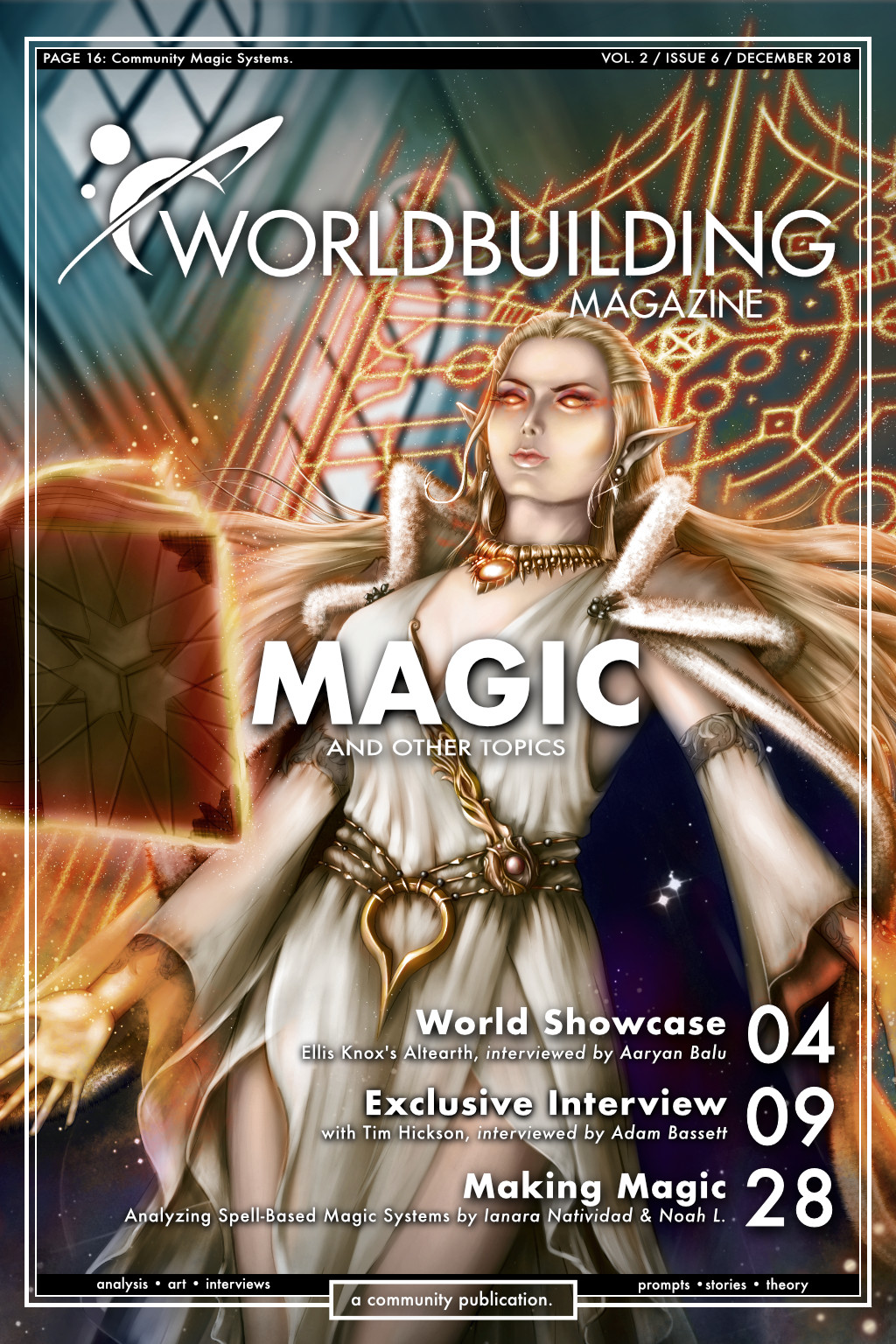 Once again, we hope that you find this issue helpful in your worldbuilding. If you liked it, have any comments or suggestions, or would like to offer some critique, please leave us feedback for this issue. Also, if you would like to help in the production of the magazine, we're always looking for new artists, editors, writers, and other organizational help. If you're interested in helping please comment below or visit us on our
Discord server
.
Happy worldbuilding!
—the Worldbuilding Magazine Team
Read it now >>
Tell us how we did >>
Apply to be featured in a future Art Feature >>
Apply to be featured in a future World Showcase Interview >>