This article is by Alanna J. Jordan.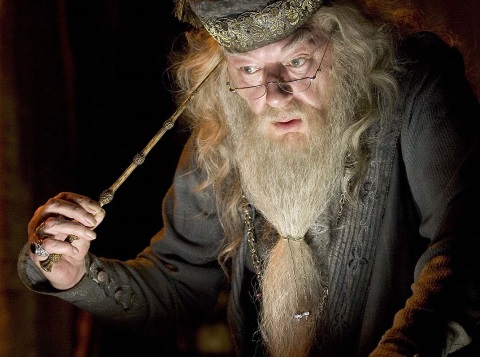 As a fiction author, archetypes can be a powerful tool in your writing arsenal. Archetypal characters draw upon the human psyche, enabling you to write characters who are instantly recognizable.
But as with any other tool, archetypes can be overused or badly bungled. Here is some advice on how to effectively write archetypal characters.
Key 1: Treat Your Villain with the Same Time and Care as you do Your Hero
Take a moment to think about some the most famous and most iconic written works you've read.
What are some of the titles you came up with? Hamlet? Sherlock Holmes? The Wizard of Oz?
Now consider what any of those stories would be like if they were to be retold, without a villain.
Pretty awful… huh?
Know that the role of the villain is inherently just as important as the role of the hero in nearly any story. Not only do they need to be there, but they need to be well-written. Don't focus ONLY on your hero, and give them a villain that's just some generic force for them to overcome. Make your villain interesting, maybe even sympathetic.
Key 2: Balance Familiar Traits with New Ones
One of the primary advantages of even using archetypes is that it quickly allows the reader to identify each character's role. They know early on who the hero is, who the villain is, who the mentor is; all from familiar little identifiers that they've seen countless times before.
But TOO much familiarity can be a bad thing. You don't want to just recycle that same hero and villain that's been seen in countless other works.
Use just enough of the old stuff that your readers know who the characters are, but don't be afraid to experiment a little beyond that. Readers don't pick up your book and expect Harry Potter, or Superman, or Peter Pan. They expect a hero, that may share some traits with those characters… but they want something new.
Key 3: Know the Common Archetypes
There are a number of archetypes that the audience has seen many times before, and this familiarity is part of why they are still used. It helps the flow of the story that your reader knows a character's role right away, and what to expect from them to a certain extent.
Some common examples of well-known archetypes include the hero, the shadow, the mentor, the trickster, and the herald. Each has a unique job to fulfill with the story.
The common archetypes have withstood the test of time for good reason, so you should study each and give them consideration for your story.
Key 4: Consider Which Archetypes Your Story Needs
While archetypal characters have their uses, some authors become so enamored with them that they feel the need to cram every archetype into their story. But there are a lot of archetypes available, depending on which list you refer to.
Rarely is there going to be room to fit all of the classic archetypes into your story. If they do fit naturally, then great. But you don't want to hurt the flow of your story just to cram in a character, simply for the sake of having them there. Use the ones you need and fill spots for characters in your plot-line as they appear naturally.
Further Discussion
Do you consciously use archetypal characters in your stories? If so, how do you make them original or interesting?
As a writer, what is your favorite archetype to work with? What do you like about this archetype?
In your opinion, which archetypes have been done to death?