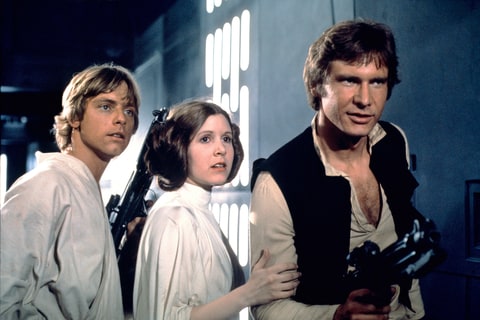 If you've been around people interested in the art of storytelling, chances are you've heard someone claim that characters need agency. If you're anything like me you may have a vague impression that it's about giving the character a reason of their own for doing things. That's sort of correct.
I'll try and clear things up a little. What is agency really? What's it good for, and what are some practical examples? How can I tell if my characters have agency?
What Is Character Agency?
There's a number of different definitions of what character agency is. Google it, and you'll find them (along with other articles trying to explain it). Let's look at a few:
Agency is…
…an actor's capacity to act in an environment.
…a character's ability to make meaningful decisions.
…a demonstration of a character's ability to affect the story.
See what I'm getting at it? What matters here isn't which definition is the best one, or the most correct, but rather that the idea comes through. Agency in storytelling is about characters being able to contribute to the story in a meaningful way. It's about your characters making things happen.
Do note that it's not necessarily about making the right things happen. Agency isn't about being successful – it's about doing, or even just about making the decision to do something. It's not about winning; it's about playing the game.
Still with me? Good.
Now, what's the opposite of agency? It's when your character's actions don't have any impact and the story just progresses anyway – either randomly, or through the actions of other characters. Taken to the extreme, a character without agency is just a prop. They're a piece of decoration that doesn't serve any purpose other than to have the story happen to them.
That brings us to the next question:
What Is Character Agency Good For?
It's easy to say that having agency makes a character more interesting, but why is that so, and is it always the case? Is it even true at all?
I mentioned earlier that a character without agency is just a prop, and I'm going to stick with that.
At their core, almost all stories are about characters doing things. Actors, acting. When characters act we get to know them, and when we know them we get invested in what they're doing. In short, we start to care.
If a character doesn't act, it's difficult to get to know them. We don't develop a relationship with them, and we don't really care as much about what they're doing. If we don't care about a character, why would we read a story about them?
The above is a little bit simplified, but that's mainly to illustrate the principle. In the real world, and in most stories, it's slightly more complex and somewhat more nuanced. For example, it's very possible to have a character that does things, and who still doesn't have any agency.
Usually this happens with supporting characters, like sidekicks or henchmen or random encounters. These characters are still doing things, but it's either not on their own initiative, or it doesn't impact the story in a meaningful way. They're reacting to events happening outside of their control, or they're obeying orders, or they're just passing by and are never heard from again. Many times, that's fine. There's often not room for every character in a story to show that they have agency.
If it's a major character though, someone close to the hero, it's probably good if they get a little bit of space to show off who they are and what they can do. A sidekick with no agency becomes just another tool for the hero to use as they see fit.
Who's Got Character Agency?
I'll pick a few examples from Star Wars: Episode IV – A New Hope.
Han Solo: Han's got agency coming out of his ears, and it starts almost right away as we get to know him. In his conversation with Greedo, Han decides it's better to be safe than sorry, and shoots Greedo. It's not exactly a noble act, but it's a decision he makes on his own, and it tells us a lot about who he is as a character.
The same thing happens later on in the detention centre when Han gets bored with the conversation and shoots the communications device.
Leia Organa: Leia too shows a lot of agency. Her actions get the entire story going when she sends R2D2 to find Obi-Wan Kenobi. Later on, just after she's rescued by Han and Luke, she shows her own initiative again. When the group is pinned down by hostile fire, she grabs a blaster, shoots a hole in the wall and provides an escape route.
Luke Skywalker: Towards the end, Luke is the only one left to fire the missiles into the ventilation duct and blow up the death star. The lives of all his friends, and the destruction of an entire planet hangs in the balance. It's up to him to save the day, and he's only got one chance. At this critical moment he starts to hear voices in his head, urging him to trust in some hokey religion.
It's a tough decision. Does he rely on the fully functional targeting computer, or does he trust in The Force? In the end, he makes the decision, and it works out.
It could be argued that this isn't a display of agency. You could claim that Luke just does what the ghost of Ben tells him. If Luke hadn't shown any agency earlier on in the movie, I'd be inclined to agree. However, Luke has demonstrated several times throughout the movie that he's able to act on his own. His actions might not have been the correct ones, but he's not just some puppet following Ben's lead.
How Can I Tell If a Character Has Agency?
Perhaps the most important question to ask yourself is:
Does my character steer the story, or does the story steer my character?
Most likely your character has a goal that they want to achieve. Are they actively working towards reaching that goal, or do things just happen that bring them closer to it?
Who comes up with the ideas for what to do? Who's deciding whether the idea is good enough to act on?
What about your supporting cast. Are they just there for your main character to use as needed, or do they have plans and motivations of their own?
These are leading questions, and the answer may not necessarily be simple, but they still bear thinking about.
Further Discussion
I've talked a lot about how important agency is in order for readers to care about your characters, but is it really all that big a deal?
What are some examples of stories you've read or movies you've seen where a character has little to no agency, and which you enjoyed?
What's a situation where you've noticed that one of your characters lacked agency, and how did you change it in order to give them agency?
Do you have a definition of your own for what agency is, and would you like to share it?