This article is by Terrie Quincey.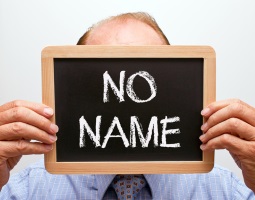 Naming your characters is often step one in the writing process. Don't let it hold you back. Create names using these quick tips so you can move on with your story.
1. Consider Ancestry
This is a useful tool to get the ball rolling. Does your character have an ancestry in your mind? You can look up a list of names from that background and see if any seem like what you're looking for.
If nothing else, this is a good way to narrow your options if you're struggling. This can be true of characters that come from a distinct ethnic background.
2. Stop Stressing if the Name has Been Heard Before
Some people can't stand to use names for their characters, if that name is well connected in their mind to someone already; be this a person in real life or in fiction. While it's good to be original… the problem with this, is that you've probably heard almost every name in existence throughout your life, and have a face you can connect to any one of them.
Unless you're writing something like fantasy or sci-fi, and nonexistent names like "Mevtral" and "Glorbluk" are acceptable to you; you need to be willing to use a name you've heard before.
While you certainly wouldn't want to name your character "Michael Corleone," there is absolutely nothing wrong with having a character whose first name is "Michael."
There's even less reason to be stressing if the name is from someone you know in real life. Just because you think of that person every time you see that name, doesn't mean your readers will. If you're worried about using their name without permission, than just ask them. Most people would be flattered to have a character named after them.
3. Just Go Online
There are all sorts of websites online with long lists of names. The main purpose for a lot of them is to help expectant parents pick a name for their child, but there's no reason you can't go to one of these sites to name your character.
These lists are typically huge, so just take your time and scroll through them. Have your character in mind as you read them off, and see if anything just "fits."
To help narrow your search, it can sometimes help to have a first letter picked out. This doesn't work for everyone, but some authors feel that a certain letter of the alphabet just "fits" their character. This can give you a starting point for your search.
You can also search under most popular names for a certain year. If your character was born in 1972 you can see which names were most popular that year.
4. Start Writing, and Figure Out Names Later
Most writers stress about picking a name that "fits." That being said, how on earth are you supposed to pick a name that fits your character, if you don't know much about them yet?
A lot of new writers feel that they have to have the characters basics figured out before they can even start writing them, and that includes their name. This isn't entirely true.
The next time you can't figure out a character's name, just start writing without one. Put an "X" where their name would be. Then just run with it. Once you've spent some time with the character, you may have a better idea what kind of name would complement them.
For Further Thought
How do you come up with names?
Are there any resources that you find especially helpful?  If so, share them with us in the comments below.