This article is by Melissa Cornwell.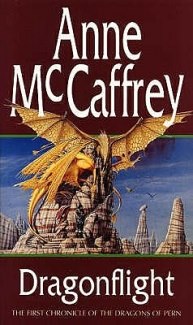 As a beginning writer who hasn't written fiction in years, I ran into several problems as I began writing fantasy. I began one story (sort a memoir turned fantasy) and wrote 14,000 words….only to eventually get stuck.
Why did I get stuck?
I realized that my writing skills were not at the level I wanted or needed them to be. And I didn't realize how much I didn't know about the craft of writing until I actually began writing.
I've always wanted to write novels; not short stories or novellas but full-length novels. And a lot goes into a novel. Plot, character development, setting, scenes, emotions, feelings, description, dialogue…and I didn't know how to write any of it. Having been in school for pretty much all my 25 years, my writing had become extremely stiff. I hadn't written a fiction story since I was ten years old and those stories had been about my beanie babies. How was I going to start writing a fantasy novel?
Developing My Writing Skills
I've always been able to come up with ideas for stories. Some of them I've had in my head for years and these are the ones that matter the most to me. I wanted to do right by my ideas and characters by writing them the best that I could, but when I started writing my first fantasy novel, I felt like my writing couldn't do it justice. My lack of ability frustrated me. And yet, I didn't want to give up. I still needed to develop my writing skills in order to write my books.
But how could I build my writing skills when I felt I didn't deserve to write the stories I wanted because my writing sucked?
Enter fanfiction.
I've always been fascinated by fanficition communities and their devotion to creating their own characters in their favorite stories. Many people argue that fanfiction has no purpose for writers. You can't publish anything you write for fanfiction so why bother writing it? There's also the fact that you are writing characters into someone else's world and into their work. Why shouldn't you come up with something unique of your own?
The Value of Writing Fanfiction
I'm arguing that fanfiction is good for many aspects of writing, especially for beginning writers who have yet to discover their writing style and voice.
Here are five ways I've found fanfiction to be useful to the beginning writer:
It gets you writing. The hardest part for a beginning writer is trying to find the time, energy, and passion to write. With fanfiction, chances are that you already like the author and the world he/she created (or else you wouldn't be writing fanfiction at all). If you get stuck on writing, fanfiction is useful for giving you something to write.
You still have to tell a story. Never underestimate the value of good storytelling techniques. And just because the story already exists from another author does not mean that you aren't telling a different story with your characters.
You still have to work within a world, even when that world already exists. For instance, I am writing within the Dragonriders of Pern fanfiction. Despite the fact that the world is technically built for me, I still have to figure out where my story is going to take place within that world. This is teaching me valuable lessons for building my own setting.
You still have to develop unique characters within that universe. Character building is an elusive art and it is, I think, the most important aspect of genre/fiction writing. Looking back, every story I've ever truly connected with had to do with the characters. By practicing my character-building skills, I'm developing the techniques and confidence I will need to create characters for my own stories.
You still have to write the mechanics of a novel, like dialogue, interaction, and tension between the characters. I've always had the hardest time with writing dialogue and feel that the dialogue I write is too cheesy for my characters. However, I am practicing it through writing fanfiction, and it's starting to sound less cheesy (I hope).
You can still have fun with it. Since I started writing fanfiction, I've found it to be fun and liberating. There's no pressure to write your best draft the first time and attempt to publish it. You can just write whatever you want. I no longer feel the resistance to writing that I used to and I'm still technically writing fantasy.
Although fanfiction is not necessarily for every writer, it has value for beginning writers by building the writing skills that they can use to write their own stories. At the very least, fanfiction has the opportunity to get beginning writers writing and to learn how to overcome their resistance and doubt.
What are your views on the value of writing fanfiction? Have you ever written fanfiction? If so, did it serve a purpose for you?
About the Author:
Melissa Cornwell is a blogger, librarian, and aspiring fantasy author. She's currently revising an eBook and outlining her first fantasy novel. Find her on her blog at The Information Dojo or connect with her on Twitter @theinfodojo.