This article is by Nicholas Cockayne.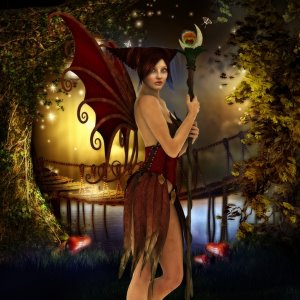 Sadly the answer would seem to be, yes.
Firstly, it is worth stating that the fantasy genre gets a lot of bad press for having no literary value, a totally untrue assertion. Fantasy literature is almost unrivalled in its ability to transport the reader to different worlds of imagination, to inspire a little magic into the mundane humdrum of everyday life, to explore the best and the worst of the human character.
Secondly, it must be noted that this article refers only to the fantasy genre in literature, not as it appears in other mediums. Fantasy may well be growing in popularity in mediums such as television and film, but that is another discussion altogether.
Yet why is the current state of the fantasy genre such a cause for concern? For many years fantasy was an expanding and ever inventive genre, filled with novels whose imaginative breadth was staggering. One acquainted with the genre need only think of authors such as J. R. R. Tolkien, Tad Williams, C. S. Lewis, David Gemmell, Robert Jordan, and Ursula le Guin and there are whole worlds, whole universes, populated by fantastical creatures and peoples which can open up to the reader.
And yet, sadly, the majority of these great writers and their best works are now part of the history of the fantasy genre. They form the solid backbone of the genre, a context against which new writers can frame themselves, but sadly cannot be counted part of the current genre scene.
Make no mistake there are still plenty of talented writers of fantasy, but at the moment the genre seems to be becoming bogged down in its own tropes and conventions. Heroes, magic, quests, Dark Lords. These are the staples of the fantasy writer, but also their downfall. There are currently many writers, such as James Clemens, who can effectively use such themes and conventions in their works, but as a whole these well worn elements of fantasy are becoming tired and unexciting to readers.
Even well loved writers who take the fantasy genre and add a unique twist to it, such as Terry Pratchett and his humorous Discworld novels, are beginning to flag, as the same old format is constantly reworked again and again. That these books continue to remain popular is due more to reader loyalty than the author offering anything new and exciting.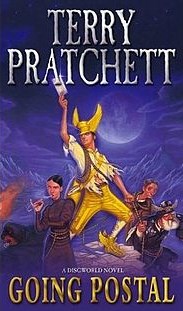 There are also writers, such as Christopher Paolini, who despite having recently coming to the genre continue to regurgitate, rework, and reproduce existing fantasy clichés without offering those well versed in previous fantasy literature anything new.
One exception to the stagnation of the fantasy genre is the sub genre of children's fantasy.
As J. K. Rowling's Harry Potter books have proven, fantasy still has the potential to have a vast appeal. With her books catering to both young and old Rowling brought fantasy to a whole new generation. Taking clichés and conventions but light heartedly reworking them, she offered those with little experience of fantasy a light and easy introduction to fantasy literature that didn't intimidate or threaten younger readers with the weighty tomes that a more detailed and intricate fantasy world can create. Instead she opted to work the modern world into her stories rather than the alternative medieval setting of so many fantasy worlds; a decision which appealed to those new readers with little knowledge of such time periods. Yet Rowling has now finished her Harry Potter series, leaving a void in children's fantasy that has yet to be filled.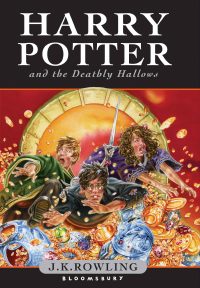 There are, however, a few rays of light for the adult fantasy genre, a few authors who are contributing new and exciting literature. Two of the foremost of these have to be Neil Gaiman, whose writing is ever increasing in popularity and continues to be evolve into other media formats, and Gene Wolfe, who for many years has written remarkable fiction but whose work 'The Wizard Knight' could spell a turn around in the stagnation of fantasy literature.
What differentiates both these writers from those who continue to write from within the well worn rut of their predecessors is that they are willing to take risks.
Gaiman reworks the traditions of the genre, particularly in his filmic take on 'Beowulf', ignoring the supposed sanctity of tropes such as the quest and the hero in favour of adapting them to better fit the modern world we live in. One need only think of 'Neverwhere' to find a modern fairytale, or 'Stardust' to see how traditional tales can effectively be turned on their head.
Wolfe, in 'The Wizard Knight', tells a very traditional story, but what is unique is the manner in which he tells it. Unlike most fantasy writers he does not spell everything out to the reader in order to get them to accept the fantastical world he writes of. Instead Wolfe leaves much half explained, or mysterious, to be explained later, if at all, so that the reader actively has to work at creating and imagining what Wolfe portrays; resulting in one of the most remarkable fantasy books for at least a decade.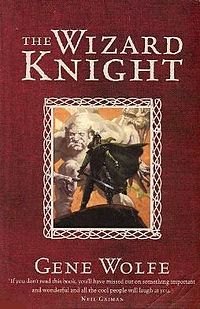 What both these writers share is a willingness to incorporate the best of the traditions of the fantasy genre into their writings, but reworked so that they are fresh and new, applicable to the modern world and appealing to veteran fantasy readers and new comers alike. They take the mythology that inspired the greats of the genre such as Jordan and Tolkien, and they reinvent it for their own purposes, recycling it from the literary rut fantasy had begun to inhabit and making it edgy and inspiring once more.
Ultimately although the majority of the fantasy genre is currently undergoing a period of stagnation there is hope. If exciting and talented authors are willing to break free from the staid chains of tradition and liberally reinvent the genre for a new audience while keeping die hard fans content, then there is still a chance that the fantasy genre can continue to inspire and excite readers for decades to come.
For Further Thought
Do you believe that the Fantasy genre has become stagnant?  If so, what is the cause of this stagnation?
Do you see signs of hope?  If so, what are they?