This article is by Matt Banner.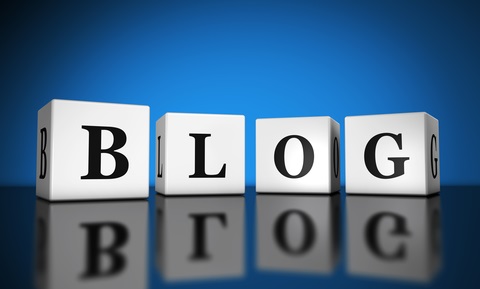 Writers have it simultaneously easier and harder in today's world. On the one hand, it's easier to get your work published and exposed to the world through the internet and through self publishing. On the other hand, this kind of all-inclusive access also results in a lot of competition in the industry.
Today I'm going to show you how authors can get an edge over the competition by starting a blog on one of the best sites for blogging. We'll follow that up with an infographic that shows you all the ways you can start training to become a better writer and a better author for all of your fans and followers.
The Power of a Blog: Promoting Your Work and Connecting With Your Readers
Simply publishing your book is great, and depending on your situation, you may have marketing people spreading the word of your new masterpiece, but there's still one critical piece missing in that equation:
You.
All of the marketing in the world can't make readers connect with the person behind the story, and until that happens, there can't be loyalty from your readership. That's where a blog comes in. With a blog you can have a platform for connecting and engaging your readers.
Here are just some of the things you can do with your blog as an author:
Attracting new readers and followers
Building up hype for your next release
Networking with other authors
Creating a home base for your social media marketing
Offering samples of your work for curious customers.
Of course, starting a blog requires a lot of elements to fall into place, one of which is the perfect place to do your writing. That being said, it's not difficult to get one up and running. You can do it in as little as thirty minutes and be writing your first post within an hour.
Let's take a look at the things you'll need to start your first blog as an author.
4 Requirements For Your First Blog
There are two types of blogs in the world: free and self-hosted. Ideally we'll have you set up with a self-hosted option, but you can always start with a free one depending on your budget and time. A free blog on WordPress.com can be set up within minutes.
The problem with a free blog is that you don't technically own it or anything on it. That's problematic for authors, so choosing a self-hosted option is far more efficient for the long run. Here are four things you'll need to get started with a self-hosted blog:
A Domain – This is going to be the URL that links to your site. You'll pay for it once per year. Choosing your name or something similar would be ideal.
A Hosting Service – This is the company that will keep your website up and running. There are tons of them, so make sure you do your research before choosing one. This will cost a certain amount per month.
A Blogging Schedule – This is how much you'll be posting per week or per month. You'll probably choose this once you've settled into your blog, but make sure it stays consistent.
A Focus For Your Content – Every author takes a different approach to their blog. Find your unique niche and mix it up between promotional content and useful information for aspiring authors or fans.
The Ultimate Guide to Becoming a Better Writer (Infographic)
Before we part ways, check out the infographic below for a look at all the ways you can improve as a writer. As you read through it, consider some of these things:
What is the one thing you want to improve on when it comes to your writing?
How do you plan to engage and excite your readers using the blog?
What is your ultimate goal when it comes to the blog?
(Click Image to Enlarge)

Consider these things as you check out the infographic and let us know your answers in the comments below!
Further Discussion
Are you a fantasy writer with a blog? If so, tell us about your blog in the comments below!
Has blogging helped you to build readership? If so, what techniques have worked for you?