This article is by Bets Davies.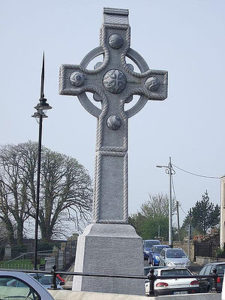 I'm a character girl.
The question becomes inevitable when you have a novel in your head:  Where to start?  I used to plunge into a rambling first draft with inconsistencies, reams I had to cut out and reams I had to fit in.  Then there are outliners.  Plot every important event in sensible order.  Me?  I begin, continue, and end with character.  If I want to be character-driven, I let the characters drive.
It starts with the character sheet.  I use Leonard Chang's but he claims it as intellectual property, so I can't hand it out.  Suffice to say it is single spaced aspects about your character that take up more than a page.  You can Google one.  Make sure to fill it out in obscene detail.
I caress out every detail of these character's psyche and life history.  There are reasons and events for every part of their makeup.  I may spend more time on character sheets than writing the actual first draft.  Why?
The characters, properly discovered, and this includes your villain, will write your book for you.  You will never hesitate who says what when.  They know.  They write the plot.  Whatever you throw at them, they react in their own, specific ways, which will partially dictate what happens next and dictate how they grow.
Let's take my novel Rebirth as an example.  My mom got me fascinated by bog people—ancient Celts preserved by peat bogs—when I was eight.  At twenty-eight, I decided to write a book about a bog girl from a museum exhibit who comes back to life with magical powers.  I had some basic ideas about this girl's personality, but to fill out her sheet, I needed research.
While I researched, I worked on the romantic interest, Gavin.  He pulls this naked girl out of a museum exhibit to help her.  So what kind of person does that?  This would be the kind of guy who picked worms off the sidewalk to save them.  Who brought home stray animals.  His kind, quiet mission to save the world.
The bog girl filled out as strong because she had to be, but still sassy and with her own sense of power as a midwife.
At this point, I had a problem.  Two, actually.  Gavin and Jobi –the bog girl–may give romance a shot, but it would fail.  The bigger shock:  This book belonged to Gavin.  My sidekick hijacked my book.  He would never be a hero in the classic sense—not like Jobi—but he saved people all the same.
Topher was a sideline character—Gavin's best friend.  He rebelled.  Which changed Gavin.  Topher rebelled so hard he influenced Gavin's book as much as Jobi.
Sigh.  Let's leave it at not one character behaved.  I wasn't sorry.  The character sheets saved my ass from a long, painful mess of a first draft that kept changing.
Altogether, I spent six months on prep, mostly character work, and then six months on the first draft.  I spent so much time on prep, and specifically character, because then I didn't have to write the book.  The characters did.
My characters morphed my book into something more complex and beautiful than I had conceived.  Create proper characters, and they will pop up in fourth dimensions to show you possibilities.
So I'm a character girl.
About the Author:
Bets Davies, author of Rebirth, did an abrupt turn around from studying memoir in her MFA to writing fusion fantasy.  She also writes poetry.  She lives in Ann Arbor with her two dogs and a parrot.  You can read her blog at betsdavies.blogspot.com.