This is an exclusive preview from the upcoming issue of Worldbuilding Magazine.  It is by Adam Bassett.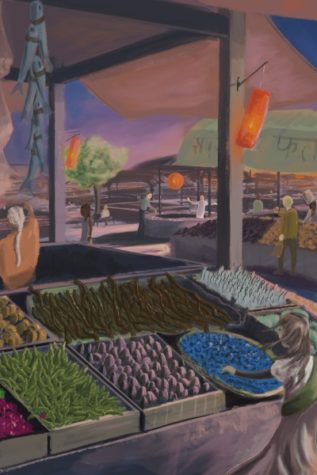 Worldbuilding has the unique opportunity to be profound even in what are often mundane details, such as eating and drinking. Consider the chocolate frogs from Harry Potter or the Xeno-Iguana from Stargate (which apparently tastes like chicken). Each of these items help the characters learn about the worlds they have been suddenly introduced to and help the audience learn about the cultures in them. Even ordinary items like a strawberry set in a different world can mean a great deal more. When viewing the first episode of the television show Firefly we see a man buy passage with just a small amount of money and some fruit, including a strawberry. From this interaction, and the reaction of the woman who received the berry, we can infer that this common food to us is extremely valuable in the world of Firefly.
The way that we show our characters eat can help inform the audience about who they are, the way they grew up, perhaps even their social status or ability to fit in with the society around them.
The Difference Utensils Can Make

Consider a woman who is eating her meal with a fork and knife, taking bites by cutting her steak with the utensils and taking time to chew each morsel. She takes pauses between bites to interact with another person.
Now consider a man who eats with his hands, oblivious to the fact that he's getting them messy. He does not take his time to chew–he chokes a bit at one point because of this–and he does not stop to acknowledge anybody around him. In fact, he may actively avoid others while he eats; in contrast with others who use utensils (or vice versa) this can show the character as an outsider. However, this example doesn't work as well if the food is supposed to be eaten in a different or unorthodox way, such as how we eat chicken wings!
There was no description of where these two individuals were, what they wore, or anything about them other than their behavior around the food in their possession; but there's a good chance that your mind began to fill in the blanks. The woman was likely clean, deliberate, and relaxed. Perhaps you pictured her in a dining room, or a dining hall, surrounded by opulence and wealth. Meanwhile the man seemed very hungry, perhaps even starving. He did not use utensils, so either he never grew up with any (Poor? Barbaric?) or he had none available and was hungry enough not to care (Refugee? Lost traveler?). His avoidance of others also suggests that he is protective of his food, whereas the woman didn't have to be.
It takes little time to detail the food or drink that a person is consuming. However, to go the extra mile and describe how they are eating and drinking can provide us with clues about their history or thoughts.
With those earlier examples of the woman and man, consider the opposite. Suddenly the woman is protecting her food and the man is not concerned about losing his. To make that change something would have to have happened in each of their lives to prompt such behavioral changes. Perhaps there was a coup and the woman is left with nothing–maybe the reason the man is now comfortable and well-off is because he lead the coup!
A Great Feast
George R. R. Martin's A Song of Ice and Fire makes excellent use of food to further the plot. Throughout the ongoing series, be it in HBO's televised version or in the books, there are numerous feasts held in many of the great halls throughout Westeros and beyond. I would like to focus on the first one we see in the series, the feast at Winterfell in book 1, A Game of Thrones (minor spoilers follow until end of this section).
Firstly, it is important to note that the feast of which I'm speaking only occurred because the king and his entourage came to visit the Lord in the North. The banquet was a gesture of welcoming and celebrating the king. Thus, there is a political reason behind this gathering and the vast amount of work put into the feast. By the time it begins, we are given a great deal of information about the characters, the culture of the Northern and Southern families attending, and glimpses of the way people within each of the two families treat one another.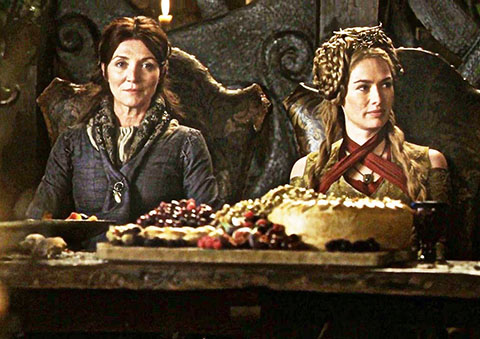 In the novel A Game of Thrones we get much of the feast shown through the eyes of the bastard Jon Snow. He doesn't do much eating—mostly drinking summerwine, which he discovers he enjoys more than expected. This should be a first clue that he is not comfortable in the setting of a feast. As he describes the great hall and the people in it, he shares his bitterness with the reader. Jon is eager to get in on the gossip those around him are sharing, and quick to slander the visiting southerners. This expands on the clue from his drinking; he is particularly discomforted because of the king and those whom he brought. The only things he appears to enjoy at the gathering is the wine, his pet wolf Ghost, and a chance to speak with his Uncle Benjen about joining an order called the Night's Watch. When Benjen asks "Don't you usually eat at the table with your brothers?" Jon replies:
"Most times," Jon answered in a flat voice. "But tonight Lady Stark thought it might give insult to the royal family to seat a bastard among them." (Martin 44)
And there: we have been presented with some information about numerous characters as seen through Jon's eyes—his cynicism toward the king's family and constant drinking giving us some information about Jon—and a bit about the culture of this world that would prefer not to have the lord's family mixing with a bastard son.
All of this hinted at from the start by his take to the wine.
Social Influence
Scenes with meals can be powerful ways to display a person's upbringing and comfort. In  Social Influences on Eating, an article from Current Opinion in Behavioral Sciences, Vol. 9 by Suzanne Higgs and Jason Thomas, we can glean some more information. Their focus is on obesity, but their conclusion may be applied to a variety of other ideas:
Evidence is accumulating that social influences on eating are powerful and pervasive and that the social context of eating may be an important factor underlying the development and maintenance of obesity.
Consider the fact that their 2 years of research have essentially confirmed that the environment or culture a person is in can cause them to consume differing portion sizes. This is not limited to portion size, but also extends to habits and use of utensils as previously discussed. When creating your own worlds, use this knowledge to inform the way people eat, and how much of it they serve. When detailing your character's interaction with food and drink it is important to do so in the context of the economy and their placement within it. Perhaps like Jon they are ignoring a feast due to their preferences or discomfort. What exactly are they eating, and how are they behaving while eating it? I encourage you to indulge in the culture and let it shine when your characters are eating. Answering questions such as these, even briefly, can provide your audience with a great deal of information.
Sources:
Higgs, Suzanne, and Jason Thomas. "Social Influences on Eating." Current Opinion in Behavioral Sciences, vol. 9, 2016, pp. 1–6., doi:10.1016/j.cobeha.2015.10.005.
Martin, George R. R. A Game Of Thrones: Book One Of A Song Of Ice And Fire. New York : Bantam Books, 2011, c1996. Print.
About the Author: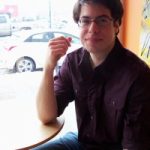 Adam Bassett is the author of A Package of Moods and a volunteer on the
Worldbuilding Magazine
. Issue 9, which contains this article and much more, will be available on April 7th 2018. Until then, you can read previous issues for free online! 
You may find Adam at
adamcbassett.com
, where more information on his personal work is located.