This article is by Sheila Wisz Ellayn.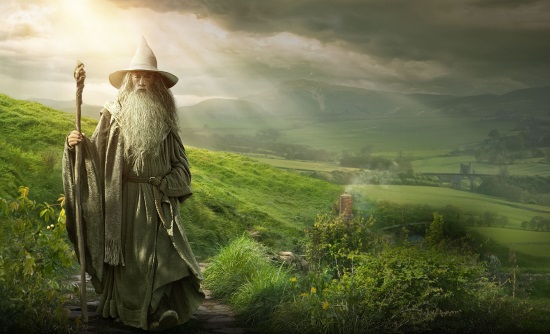 I joined the wonderful community of Mythic Scribes in November of 2011. During my first weeks here, something surprised me. That was how most of the other members were trying to make their fantasy settings as realistic as possible.
I am in love with surreal and impossible settings for my fantasy stories. Some of them are similar to reality, but I also have a universe that is an endless, bottomless, partially frozen ocean. I love multiple moons with vivid colors, steppes of blue grass, and castles made of crystal.
At first, I found it difficult to understand why my fellow fantasy storytellers would want to create worlds as similar to Earth as possible. But with time, I came to accept the trend of more realistic fantasy.
Recently, I have discovered a new trend that has sparked conflict within me. This is the trend of making magic more scientific and realistic.
What is Fantasy?
First, we have to ask ourselves what defines the fantasy genre. There are many writers who do not have any clear definition of fantasy. Therefore, they have come to believe that our genre has vague borders, and is even interchangeable with science fiction.
Some writers have also expressed the view that fantasy and science fiction are two ends of the same spectrum. However, I would argue that both genres are very different from each other in ways that many fans do not appreciate.
Science fiction is a great genre, and I respect it. In order to write real sci-fi, you need to have a solid grasp of science, as the whole genre is about building your stories around scientific principles and concepts. It is a stricter and also a colder genre than fantasy.
On the other hand, fantasy is defined by a disregard for strict realism.
Fantasy is about the impossible, the magical, the wondrous, and inexplicable.
To a certain extent, fantasy is also about wish fulfillment. You wish that what you just read could be real. When you read well-written fantasy, your sense of disbelief is crushed, and you are transported away from this world.
Why Fantastic Magic is Important
While characters in science fiction must remain moored to what science can accept, characters in fantasy often have access to a power that enables mysterious and supernatural feats: magic.
Magic can take many forms. What defines magic is that it goes against the scientific principles known to our world, and makes the impossible happen.
Think of Gandalf the Grey fighting the Balrog, Minerva McGonagall demonstrating transfiguration, Elsa of Arendelle creating ice from nowhere, and even plants that fight against zombies.
I define "fantastic magic" as a supernatural force that has no regard for the limits of science. And most of us like that so much, that we do not even question it. We just enjoy watching Elsa create a snow monster, or witnessing a plant inexplicably digest a zombie.
This wondrous aspect of magic is one of the key attributes that reside at the heart of our beloved fantasy genre.
Scientific Magic?
That is why I am left scratching my head when some writers propose what I call "scientific magic." This is a type of magic that is plausible and believable from the point of view of science.
I am not able to understand what they are trying to achieve, but I do suspect that these writers really want to write fantasy like the rest of us. The problem is that they seem to disapprove of anything mysterious or supernatural, and want to turn fantastic magic into something explainable.
For them, supernatural magic is wrong, broken, and the result of poor thinking. They believe that it breaks the immersion of our readers. Instead of embracing the wondrous nature of fantasy, they come up with pseudo-science in order to logically (at least, according to them) explain the incredible feats that their characters perform.
What they are doing diminishes the wow factor of fantasy.
If you reduce magic, and every fantastic event in your story, to nothing more than logic and pseudo-science, are you still writing fantasy?
People Love Fantastic Magic
Most people have a fondness for my type of magic, the type that kicks reality to the curb.
My father is not a reader of fantasy novels, but he does love how Spider-Man flies between skyscrapers and stops a passenger train with nothing but the strength of his legs. He has never stopped to wonder if such feats could be carried out in the real world.
Millions of Star Wars fans love the Force. Do they stop to question how it works?
When you watch Frozen, do you stop to question how Elsa is making snow? Do you wonder if there is enough humidity in the air for her to manipulate and freeze the molecules?
Millions love the X-Men, even though their powers make no scientific sense.
So why should fantasy authors concern themselves with the scientific plausibility of their magic and settings? Is it possible that, by doing so, they are robbing fantasy of the awe and wonder that makes it truly great?
For Further Thought
In your opinion, what defines the fantasy genre?
Who is your favorite character whose powers simply defy science with no explanation?