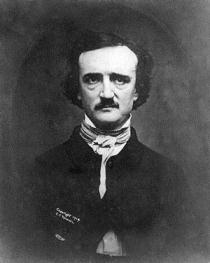 This article is by Nicola Stretton.
It's not easy being a writer at the best of times. But when you're suffering from depression it can be a lot worse.
Most writers are plagued by negative thoughts such as 'I'm not good enough' and 'Everything I write is terrible'. Then there are the days when you can't muster up the energy to write anything at all. That's when those negative voices step up a level: 'How can you call yourself a writer? You can't even write.'
These internal monologues affect most, if not all, writers from time to time. Self-doubt is a part of being human. But when it starts to take over your life, it will make a negative impact on your writing and maybe even force you to give up completely. You may well be depressed. Some examples of depressed thinking include always believing the worst and telling yourself such extreme things as the examples below. Do any of these sound familiar?
"If no-one will publish my short story, I'll never write anything again."
"I'll never be as good as J.K. Rowling/Sophie Kinsella/Shakespeare, so why even bother trying?"
"I've got writer's block – now I won't be able to earn a living, feed the children or pay the mortgage, and we'll end up living on the streets!"
"Everyone would hate my book anyway, so there's no point in continuing with it."
"I'm such a loser."
You're in Good Company
No-one really knows why, but creative types do tend to be more susceptible to mental illness than other people. Just think of the old stereotypes of the alcoholic writer and the tortured artist. Many famous authors, poets and painters were depressed. When you think of yourself as in the company of Hemingway, Keats, Proust and Van Gogh, it almost makes depression seem glamorous, or a necessary part of creativity. However, consider this quote from American writer and poet Edgar Allan Poe (1809-49):
"I have absolutely no pleasure in the stimulants in which I sometimes so madly indulge. It has not been in the pursuit of pleasure that I have periled life and reputation and reason. It has been the desperate attempt to escape from torturing memories, from a sense of insupportable loneliness and a dread of some strange impending doom."
So, why do writers seem more prone to depression than your Average Joe? Maybe it's because writing is such a solitary pursuit, with little chance to socialise. Maybe it's the lack of exercise and natural light. It could be a lack of steady income – not knowing where the next meal is coming from. And a large part of success in writing relies on the approval of others – editors, publishers etc. If they don't like your work, you don't get published. The list goes on and on.
Am I Depressed?
Symptoms of depression include a feeling of emptiness or hopelessness. You could feel an overwhelming tiredness and nothing can interest you anymore – not even things you used to love doing. You can't find any point to, or pleasure in, everyday activities. You don't bother seeing your friends. You might lose your appetite or find that you overeat. You may, like Allan Poe, have a sense of 'impending doom'. Some days even getting out of bed can be a struggle, and you might even feel that life is not worth living. If you suffer from some or all of these symptoms for an extended period of time (weeks, months or years), you are most likely depressed.
Take Action
Whether you're just feeling slightly down about your writing ability at the moment, or suspect you might have full-blown depression, now is the time to take control of your emotions and do something to change your situation. You may feel helpless right now, but you are not. Below are five tricks to get you on the road to beating depression and back into the writing groove.
Make sure you get some kind of exercise every day. Most writers lead a sedentary life with little opportunity to work up a sweat (no, worrying about a deadline doesn't count). Exercise releases endorphins in the body and brain, causing you to feel good about yourself. Take your exercise outside and you'll also benefit from the sunlight on your skin. Even a twenty-minute walk in the fresh air before settling down to write can help to kick-start your creativity.   
Take a writing course. This will achieve two things: It will get you out of the house and socialising with other people, curtailing that feeling of loneliness felt by so many writers, and will give you the kick up the backside you need to start writing again. If you can't afford to pay for a course, join an online writing group – you'll meet writers from all over the world and the support you will receive is amazing.
Replace negative thoughts with positive ones. Stop those nasty, unhelpful thoughts in their tracks. Change the record in your head. Tell yourself how talented you are. Scribble some positive mantras and inspirational quotes onto Post-It notes and stick them anywhere you will see them – the fridge, the bathroom mirror, around your computer screen, on your dog. You probably won't need to do this last one as, chances are, Rover already thinks you're the most amazing being on the planet anyway. Try seeing yourself through his eyes.
Talk about your problem. Never feel ashamed to admit that you're suffering. Mental illness doesn't have the stigma attached to it that it used to, and this is because of people speaking out about it. So talk to a trusted friend or family member, or see your GP. He can refer you to a counsellor who will understand exactly what you're going through and be qualified to give helpful advice and support. They may suggest putting you on antidepressants, but you never know, you might find that you just needed someone to listen to you.
And last of all…
Write! Push on through negative feelings about what a failure you are and prove your demons wrong. You'll feel such a sense of achievement when you finish that article or short story. Even if you really don't feel like writing, tell yourself you'll just do ten minutes. This could well turn into an hour or more. If you think you have writers block, try writing about how you're feeling – writing can be as effective as therapy. Get your feelings down on paper (no-one else has to see what you've written if you don't want them to). You'll feel as though a weight has been lifted from your shoulders.
About the Author:
Nicola is a full-time writer from the UK. She loves to travel and write about the many different countries she visits.