This article is by A.L.S. Vossler.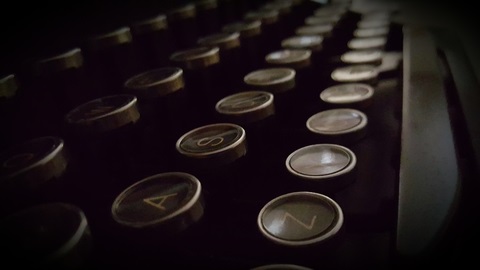 Writing has always been a source of joy for me, and a source of tremendous frustration. But when I successfully published my first book, it was all joy and happiness. I got my first shipment of books on December 23rd, 2017. It was the most exciting thing I have ever held in my hands. I texted a picture of the box of books to my parents, and both of them texted me back about how they were so excited for me. But I was busy because of the fact that I had to go to New Jersey to visit my husband's family and attend his brother's wedding, so I forgot to reply.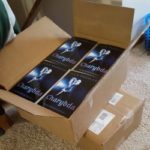 I never replied to those texts.
But it was okay, because I would see them after we got back from New Jersey to celebrate Christmas with them during Epiphany. I would give them signed copies of the book I wrote that they were itching to read. I would give my dad the silly t-shirt I had bought him and my mom the necklace I had made for her.
It was okay that I didn't reply, because I was busy and didn't need to immediately. After all, I had made plans with my mom the day before. Nothing else needed to be said.
Tragedy Strikes
At 1 AM Eastern time on the 28th, while I was comfortably settled in bed at my in-laws' house, I was ripped out of sleep by the sound of my phone going off. It was my sister. There had been a fire.
Mom and Dad did not escape.
The feeble "Oh, my God" that tumbled from my lips was not enough to express what was happening inside me. I was at a loss for words. I screamed and cried. My teeth chattered as if I was freezing cold.
The next morning was spent in a total delirium as the words "I am an orphan now" rattled around inside my head for hours. I booked a nonstop one-way flight to the airport nearest my parents' house and was on my way there the next day. I missed my brother-in-law's wedding.
I met my sisters who had both survived the fire at a hotel. Eventually, we found the courage to drive back to the scene. The house was burned to the ground, down to the very foundation. Everything was totally destroyed besides a stock pot and a large metal bread bowl—and even these did not survive unscathed. Half-charred, ruined books lay scattered around the outside of the house where the living room used to be. I recognized one book as one of my Dad's prized history book collection. I desperately searched for his copy of The Lord of the Rings, hoping to find even one page, but came back with nothing but handfuls of ash and crumbling pages. All the books were destroyed and gone. The bookshelves that so eagerly awaited a copy of my book were gone.
The people who raised me and taught me how to read and write and loved me unconditionally were gone.  They were so excited to read my book, and they never got the chance.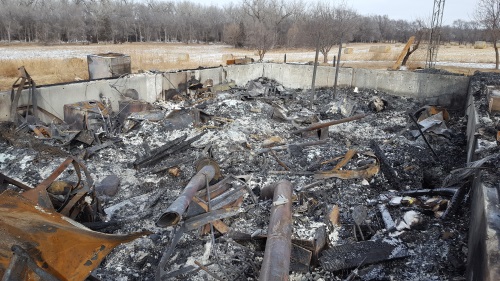 I thought of the congratulatory texts Mom and Dad had sent me, and all I could think was, "I never replied to those texts."
I stumbled through disbelief and grief and rage for days, not sleeping, barely eating, clinging to my sisters who survived the fire and weeping until my eyes ached and ached. The funeral was a blur. The passage of days seemed to lose meaning. Life seemed hollow.
For a brief moment, I turned to writing. I wrote a poem—a simple poem about the gardens that my parents tended so carefully, mourning the fact the gardens would grow wild in spring with no one to care for them.
Beyond that poem, I was sure I would never write again.
And still, all I could think was, "I never replied to those texts."
Recovery Begins
Life kept marching on. Mercilessly, it marched on. Day by painful day, I put my shattered life back together. It was, and still is, a bit like putting together a jigsaw puzzle with half the pieces missing. But some of those pieces, like my writer's nature, could not be destroyed. Eventually, my compulsion to write returned, and I went back to writing the sequel for my book.
So, how do you write in the wake of such a tragedy? How do you write when your mother—your closest friend and confidante—and your father—the man who inspired you to love fantasy fiction in the first place—are gone?
The answer is surprisingly, shockingly simple.
You do it the same way you did before the tragedy. You follow the same creative process. You follow the same editing and rewriting process. You set a timer or a word count and shoot for that target every day.
However, everything is harder. Some days, you do not have the strength to do it. Some days, you only put one sentence down in the document. Some days, words pour from you like your grief.  The character you killed off for the sake of the plot without a second thought, you now mourn as if he is a real human being. When your protagonist has lost her father, as mine did in the first book, you realize that your representation of her grief is a laughable farce compared to what real loss is like. You find your writing feels fake because every part of you is raw, like an exposed nerve.
Finding Purpose
Still, you must trudge on. You have to celebrate small accomplishments, even if you do not feel like celebrating, or you never move forward. For me, I add another piece to my vintage toy collection every time I finish a particularly tough section or chapter. You need that, because if you used to call your mom for inspiration and encouragement when you had writer's block, you have to find an alternate method.
It is possible to continue writing in the wake of a tragedy. I would argue that it is even necessary for you to heal, as it is in a small way returning to a sense of normalcy. Now more than ever, I am writing for my parents. When the sequel to my first novel is published, I will dedicate it to them.
That is how you keep writing. By finding a purpose. By writing poetry, or prose, or whatever helps. By writing for the ones you have lost. And you do it following the same process you had before, the process that works.
I used to write because I love to write. And I still do love to write.
But now, I also write for them.
I write for them because I never replied to those texts.
For Further Thought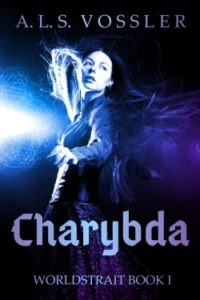 Has a tragedy ever stripped you of your desire to write? How did you find the courage to take up your writer's pen again?
Do you think that writing is necessary to heal?
About the Author:

A.L.S. Vossler has been writing fantasy since she was fourteen with the constant love and support of her parents. Her published works include her debut novel Charybda, poetry, short stories, creative non-fiction, and newspaper articles. You can learn more about her and her writing at her blog, alsvossler.com.