This article is by S.C. Sharman.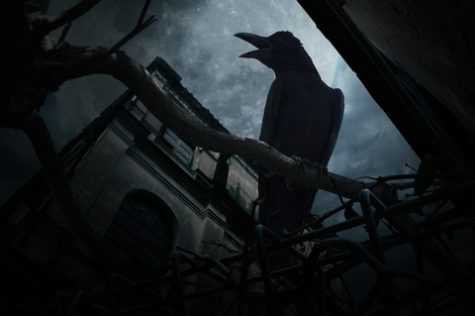 Foreshadowing is a literary tool in which a writer hints at what is to come next for the audience. Offering slight hints of what is to happen next is a proven way to keep the reader on the edge of her seat.
The trick to using it properly though, is knowing when and where it is needed, and in what amount.
You don't want to use it too frequently, or you've spelled out what will happen next in black and white. Some writers do this on purpose, but if you use this method it's debatably not foreshadowing. Foreshadowing by definition means that you only HINT at what is to come next, not say it outright.
Thrillers and scary novels are among the most common places that foreshadowing is used. These are the kinds of stories that you want to have a taste of fear, long before a reveal. You want to sprinkle a bit of horror throughout the story so that it keeps pulling the reader along.
That's not to say that thrillers and horror novels are the only genres foreshadowing can be used. It can be a useful tool in any story in which you want to tease the reader with what may or may not happen next. By doing this in careful doses, you keep the reader enticed. The wife who smells an unfamiliar perfume on her husband's shirt. A parent who notices a child behaving differently than usual.  These examples foretell stories that are unfolding.
A Necessary Ingredient
But foreshadowing isn't just used to build suspense. The intent of this is also to make a reveal of something terrifying more grounded in the realm of possibility. If something just comes out of nowhere in your story… it's not scary, so much as… odd.
For instance, we've all heard the old campfire story about the hook-hand. It varies slightly from one teller to another, but in short…
The story follows two teens in a parked car, listening to the radio. A news anchor on the radio reports of a man with a hook hand escaping a nearby asylum. The teens then hear scratching on the car door, and after some debate, decide to drive away. When they return home, they find a hook hand hanging from the outside door handle of their car.
In this instance, the news reporter talking about the escaped man with a hook hand is the foreshadowing. Since we were given the foreshadowing, the hook hand at the end makes sense to us, and is scary because we have the proper context.
Imagine telling the story without it.
Two teens go out for a drive, and park their car. They sit and talk, and nothing of note happens. They drive home, and then find a hook hand on their car door.
That isn't scary. It's just… weird.
The lesson to take from this is that foreshadowing isn't always just a bit of "spice" in the recipe of your story, adding a little extra flare. Sometimes, it's a necessary ingredient. By establishing that something COULD happen to your characters, it's grounded in the realm of reality when it DOES happen to them.

Further Discussion
What is the best example of foreshadowing that you've encountered in a film or story?  What is the worst?
Have you ever encountered too much foreshadowing?  How was it being overused, and what effect did that have?
How do you use foreshadowing in your own writing?