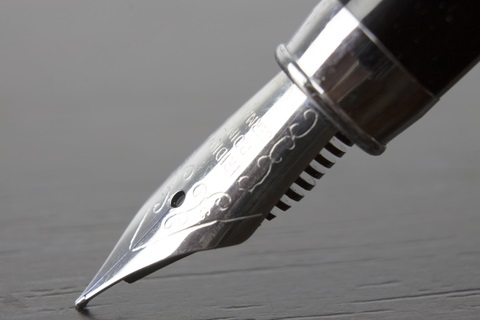 What's a Novella?
A novella sits somewhere between the short story and the novel — too long to be a short, too short to be a novel. You might ask how long it is, and depending on who you ask you'll get a different answer. If you're measuring word count, the novella comes in at between twenty thousand and forty thousand words, but there are those who say it can be up to sixty thousand words too.
Another way of looking at the length of a novella is to consider the time it takes to read it. Reading a novella has been compared to watching a long-ish movie. You curl up on the sofa with a cup of tea and your book, and a few hours later you're done. Or if you're a slow reader like me, you take it in two evenings.
The point is that the story is long enough that  there's room to get lost in it, but short enough to keep it all in your head.
What to Think About
Hold up, what was that last bit about? Keep it all in your head. Where did that come from?
The shorter length of the novella means that there's little to no room for things that don't directly impact the main plot or the main character. In order to make the most of the story you'll have to strip out everything that doesn't matter. Cut the fluff.
This doesn't necessarily mean that there is less stuff happening, but rather that it's all centered around one central thing. There's a unity to the story, and that makes it more manageable both for the reader and for the writer.
In a novel with a big supporting cast and plenty of subplots it can sometimes be difficult to keep track of everything that's going on. Try to remember all of the characters and story arcs of something like Game of Thrones. I'm sure you can do it, but they don't all pop into your head right away. You'll have to take your time about it, and even then you'll probably miss one or two.
Apart from its length, it's the unity of the story that separates the novella from the novel.
When planning a novella, these are some of the things to keep in mind:
1. One Plot
As mentioned above, stick to one plot. You don't have to avoid subplots completely, but don't add too many, don't give them too much space, and make sure they support the main plot. Use your words to create a strong and interesting main plot instead.
2. One Character
Same as with the plot: stick to one main character. This is the character you develop throughout the story and that your readers get to know. There's still room for supporting characters, but don't let them take up too much space. It's okay for them to be a bit flat.
You don't have to make them all fully realized individuals with backstories and personalities. Chances are your reader won't have time to notice anyway.
3. One Setting
There's a bit of a theme here, right? Stick to one of everything. Within a novella you only have the time to establish one setting. This is especially true if you're writing fantasy where the world of the story may be significantly different from the real world.
Once you have established the setting, let the plot stay there. If your story moves on to take place in a significantly different setting you have to start over and introduce it to your reader from scratch. This can probably be done, but wouldn't it be better to keep your reader's attention on your main character and their story?
4. One Idea
This is sort of similar to the One plot suggestion, but I think it's important and different enough that it deserves its own callout. This is about the premise/concept/idea of the story – or even theme, if you will. Make sure you have a good solid premise of the story and stick with it.
The more ideas you want to present, the less space each of them will have, and you'll run the risk of diluting your message.
5. One Sentence
Finally, to check if the novella format will work for your story, try to sum it up on one sentence. This is similar to coming up with a log line for your story. If you can't easily do it, or if the sentence gets too long and complex, then perhaps it's better to write the story as a novel instead.
If you come up with a good sentence, without too many clauses and with a bit of a punch to it, then you're probably right on track for your novella.
Unity
As you can see above. Writing a novella is a lot about selecting one thing and focusing on that. You've got room to tell one story, about one character, but not much more. Remember that. Don't spread your story thin by adding secondary characters or subplots – they can get their own stories.
Strive for unity.
Perhaps it helps to think of it as the unity of the reader's attention. Strive to keep that intact and focused. Don't force your reader to divide their attention between multiple characters and storylines.
Breaking the Mold
Obviously, all of the above are suggestions. I'd like to think they're good suggestions, but they're not unbreakable rules. I'm sure it's possible to write a novella length work that goes against all of the above, but I'm equally sure I'm not the one to do it.
After all, my goal is to learn the basics of storytelling and not to explore the limitations of the medium.
That doesn't mean I don't have ideas and theories beyond what I've brought up here. Specifically, what about writing a series of novellas about the same character, or group of characters? As it happens, that's what my current project is about.
What if I'm writing a novella about a character that my reader is already familiar with, in a world they already know? I don't need to worry as much about introducing my protagonist or explaining the setting. I can get right into the action, and I can include things I might not otherwise have had room for.
Further Discussion
What's your take on the novella? Have you written any? Do you enjoy reading them?
I talk a lot about how a novella is shorter and how there's less room for getting sidetracked than in a novel. How do you feel about that? Forty thousand words is still quite a bit of text.
Do my suggestions here make sense to you? Did I miss something important?
I'm really fond of the idea of the novella as something you can read in an evening instead of watching a movie. I'm also excited about the idea of writing a series of novellas that fit that criteria. I believe it will allow me to tell an interesting story, but as a collection of bite size chunks instead of one massive novel. What are your thoughts on that?
Further Reading
If you want to read more about novella writing, I recommend the following articles: