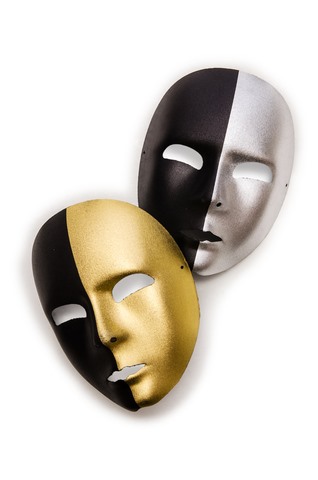 Every reader has a certain character whose name, when mentioned, elicits a reaction. Those heroes we cheered on, those antagonists we hated with a passion—we know their worlds and their likes and dislikes.
We understand and humanize them, and wish we could invite them over for pizza-and-poker night. Or we curse the gods that we can't find a doorway into their worlds, so as to open a can of whoop-ass upon them.
But what is it about these particular characters that makes them unforgettable?
Flaws
One of my favorite characters existed in a book I didn't even read. Well, I read a few chapters, but the book was too long at the time and I've never picked it back up. But the character makes me smile from time to time, and I never even read his whole story. The thief in The Redemption Of Althalus captured my heart when he broke into a money-changer or bank, and left empty-handed because he found no coins. When the authorities entered the office the next morning, they stood, mouths agape at the signs of a break-in, and yet nothing missing. Althalus may have gotten into the safe, but instead of taking the paper money, he threw it around the place in a huff, because he didn't recognize it. Was it really his illiteracy that drew me? Of course not. Well, not alone. I mean, a gaff like that is hard to not enjoy. But repeatedly, Althalus struggles against himself and the notion that luck has left him for good. Even a handful of chapters into the book, Althalus is a character I'll never forget.
Another favorite is Skeeve in MythAdventures. What's not to love about a wizard apprentice who can't make anything go right…ever. I think the main reason Skeeve won me over was that while his book was funny and at times silly, the humor was supportive of the story, rather than detracting from it. Skeeve's personality evolved through the series, but he grew in small steps, rather than metamorphosing like a butterfly. He remained a rather naïve, unintelligent young man throughout much of the series. Even after he became a world-renowned wizard, his stories consisted of a lot of blundering, happenstance, and blind luck. And I loved him all the more for his incompetence.
It isn't just that I thoroughly enjoy dolts as characters. Take for instance Katherine in The Privilege of the Sword. She is a young woman who is thrown into a foreign world and made to dress like a boy and learn swordplay. Her flaw is only that she's a country girl and ill-equipped for the life chosen for her by her mad uncle. Her struggles are genuine, and at times I didn't know whether to be happy that she was growing more proficient at handling the degradation she was dealt, or still cheering for her to retain her own identity.
One of the best characters was from Night Mare. Mare Imbrium was sort of an antagonist, in that she delivered bad dreams to people and wasn't a positive-natured entity. Her very nature, again, was her flaw. But in the end of the book, I loved her so much, that this was the first book I threw against my wall. And I still love it. While many of Piers Anthony's characters seemed a bit too good to be true, she was certainly a ghostly, frightening horse that broke that mold.
What It Means to be Flawed
Flaws are one of the key ways that readers relate to characters—possibly more so than virtues. For one, we're all flawed creatures to begin with. And while we don't necessarily dwell on our shortcomings, it's occasionally refreshing to acknowledge how imperfect we, or people in general, can be. Characters with flaws become instantly more realistic than those who preach and act righteously and always align with the "good" side of every ordeal. While it's a natural feeling to root for the oppressed rather than the oppressor, a writer risks underwhelming readers when they write characters that appear flawless, or rather, "are too good at everything". That was a comment I received about one of my characters, who truly struggled later in her story, but entered the book from a position of power and authority, and put off some readers from the get-go. Flaws are part of being human and they should be part of our characters too, if—and this is a monumentally important "if"—it's believable. Just like strengths, flaws can become overbearing, distracting, or just off-putting.
Where to Draw the Line
I've spent a fair amount of time role-playing. When you create a character, you have a certain number of points to put into abilities / skills/ strengths. One quick way to scrounge extra points was to select a few flaws that would weaken your character in small ways, so that you could purchase an extra ability at character generation. Sounds great…but I don't know how many folks in the game had a multitude of flaws that in reality would have been catastrophic. Things like nightmares, sterility, poor memory, cursed, birdlike mannerisms, insatiable thirst, split personality, etc. don't seem so bad when you, the LARPer, don't suffer the flaws (or more commonly, several of them).
But as soon as you're the writer of said character, the game changes. I recently shelved a project because I couldn't get a handle on my main character's flaw. He's suffering from short-term memory problems. Do you know how hard it is to write a book about a guy who doesn't remember things from one day to the next? It may not sound that difficult, but I realized in chapter two that I'd have to do more research, draft a very comprehensive outline, and execute the actual writing at a time when the book could have my undivided attention.
What Makes a Good Flaw
To me, the best flaws are the ones that prohibit the character from meeting his goals, but don't necessarily draw too much attention to themselves. For instance, Skeeve, who blunders through the stories. Skeeve's partner refers to him as an idiot throughout the series, always showing his displeasure with his dumb associate, but the world celebrates Skeeve as a brilliant wizard who overcomes the toughest challenges. It's only the reader who knows that he gets lucky and just happens to scrape through, usually with the help and guidance of his extremely competent friends. I doubt the story would have been so enjoyable if the world felt he was a nitwit. It was the contrast of what people thought, versus reality, that made me laugh for chapters upon chapters.
Katherine's flaws aren't even really flaws—no more so than if not knowing how to open a locked door with a credit card is a flaw. Her innocence is her flaw—inappropriate for the harsh clime of Riverside and the depraved denizens who call it home. Really, her proportionate weakness to those around her is her handicap and she can do only so much to overcome that.
Why Flaws Speak Louder than Virtues
I think the answer to that is easy: relatability. Most folks in this world don't walk a righteous path. We get jealous. We get irritated and lose our cool. We lie and cheat (especially on pizza-and-poker night). We have issues with our parents, issues with our spouses, codependency, entitlement, and divorce. We have obsessions, anxiety, apprehensions, and denials. We have ticks, twitches, impediments, and derangements. Don't forget addiction, paranoia, complexes, delusions, and self-absorption. It's no wonder that we are unable to relate to super-virtuous, flawless characters.
One thing that sets great writers apart from good writers is the ability to ditch the ordinary. Maybe that comes with experience, or perhaps there are some people who were born a little weirder than the rest of us. Maybe for them it's effortless. For me it wasn't. What I've noticed though, is that if you write good characters and a unique plot, readers will forgive your occasional adverb abuse, errant over-descriptions, and maybe even a convenient and contrived plot twist. The thing is, if you keep readers enjoying themselves, they will look past those items that fall on the Do Not list.
No book is perfect. It won't please everyone. If you can find a way to compel even a small percentage of readers to love it, you're doing better than most. One quick way is to come up with a great main character and paint him, warts and all, into a good story. Make his strengths and weaknesses believable, and don't give him all the answers. Don't shy from letting him make mistakes. In fact, it may be more amusing to the reader if he does. At least that allows for a memorable experience. If you ask me, that's success.
How to Incorporate Flaws into Stories
I didn't set out to write flawed characters. In fact, I'd never considered what I was writing in the beginning. It was more about having fun. As I keep walking this arduous path toward professional-caliber writing, I pay more attention to minor details that make all the difference in the world to a reader. My first flawed character was a turning point for me. He appeared in my fourth book, a young soldier who does walk a righteous path (having been raised in a temple by his priestess mother), but his virtue has turned into a fanaticism that repels even his family in the end. It wasn't something I planned, but I loved how it turned out. His virtue, turned into a flaw. From there, I was sold. I now love to write flawed characters.
It's funny. I've read hundreds of articles about writing and most of them focus on what not to do. Tips abound about cutting erroneous words, limiting adverbs, how and when to "tell" instead of "show". It's all fine information, if a bit redundant. But where can one find those advanced tips that most help to strengthen us as writers? Well for me, I found a lot of that here, on Mythic Scribes. In our forums, we tear it apart and talk a lot more about the nitty-gritty elements.
So, I'd like to hear what you have to say, scribes and friends.
Who are some of the most memorable characters you've read and what were their flaws? Without those flaws, would they have been as memorable?
What flaws have you given your characters, and how do they play a part in the character's story?