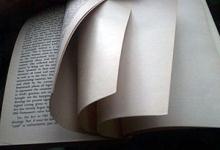 This Article is by Currie Jean.
Writer's block doesn't happen to everyone, but even the fear of writer's block can cause a few fits and starts before a writer starts to pen an opening paragraph. Countless solutions for writer's block have been devised by many writers, and often work best for those same writers themselves. There are as many solutions for writers block as there are writers! Most of these solutions can be grouped into the following five types.
1. Move your body.
For most writers, sitting for many hours a day before a keyboard leads not only to slouching, but to inactivity, which can lead to poor blood circulation, low energy, stagnation and blank stares.  To get out of this rut, simply stand up and stretch. Arch your back. Use a chair for support, and bend side to side. Reach toward the ceiling several times, straightening tall, and take a few deep breaths. If you really want to get the endorphins rushing, go for a walk, a jog, or a few trips up and down the stairs. To really utilize your exercise time, use it to do some housework or clean up around the yard. Expect to return to your writing, after all this, feeling physically refreshed and mentally sharp.
2. Have a silent conversation.
This strategy works for writers of fiction and writers of non-fiction. Fiction writers can take advantage of this strategy by opening a new document and writing out a direct conversation with the characters in the stories they're writing. Non-fiction writers could try writing an email or telling a story about the subject at hand to a friend on the phone. This strategy brings the conversational, logical tone back to writing, and can tell writers whether they need to do more research (if they can't speak clearly about the most important points, there's more research to do, yet). This also works as a way of clearing away performance anxiety while quieting down that internal critic who likes to pop up and say, "Stop! You're a terrible writer!"
3. Change the subject.
If you're working on non-fiction, change to fiction for a little while. If you're working on one of the more important, nerve wracking pieces on your to-do list, switch to a less stressful project. You could pause your report to write a poem, or you could do a bit of extra research instead. This may mean you aren't working on what's most important, thus making it a form of procrastination, but at least you're getting something done.
4. Time it right.
Different people write best at different times of day. Some minds are nocturnal, while others like to write before their morning coffee, as crazy as that sounds to everyone else. Find your time — and pay attention, because it may change on you — and then write only during that time. If you limit your time allotted for writing, for example, by designating only evenings between five and eight pm., not only will you be utilizing your peak hours, you'll be putting your writing time into disciplined constraints, which will likely inspire you to write faster, with more direct attention, and with enthusiasm left to spare for the next day.
5. Reward yourself.
You can reward yourself for getting writing done both within your writing process itself, and after you have finished a piece, a project, or a work day. First, be sure to allow yourself the opportunity to write badly — all writers have bad days, and temporarily lowering standards in acceptance of this will allow you to get those words out. This may mean more work in editing later, but that's no big deal. You'll at least have something to work with, and once you're finished, you can look forward to having free time to read your favourite blogs, watch TV, or simply lay about in the sun enjoying your pervading sense of personal accomplishment. We all deserve a pat on the back, regularly, especially from ourselves!
It can't be said too frequently that writing is hard. A writer looks at a blank white space, a field of nothing, and then fills it up with the contents of his brain in a way that must be concise, clear, and creative. Talk about making something out of nothing! No wonder writers get blocked. Fortunately, even a casual understanding of what leads to word-blockage can act as mental Drano, flushing doubt and hesitation from your system and allowing you to do what you do best: write!
About the Author:
Currie Jean enjoys writing about a multitude of topics, from philosophy and psychology to food and technology. Native to Ontario, she enjoys crafting and button-making, when not writing both fiction and nonfiction.