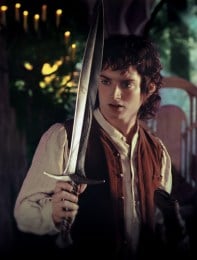 In fantasy, weaponry is something we've come to expect to see.  There are wars, battles, even personal fights against a single rival, and that means the combatants need something to fight with. Sometimes fists are enough; sometimes magic is used. But the rest of the time, there are weapons.
One thing fantasy weapons sometimes come under fire for, especially swords, is that they're all fancy pants spikes and dragon motifs and not a huge amount of practicality.
Below is a catalogue of some weapons you might have read about in fantasy, looking at what makes them good or bad in different ways.
Waylander's Double Crossbow
Waylander, Waylander II and Hero in the Shadows by David Gemmell
Waylander is an assassin; he is well versed in a variety of weaponry and exceptional at stealth. One of the weapons he has is a unique crossbow – smaller than most crossbows, but with two places for bolts, and two triggers; he can fire two missles in quick succession without needing to reload, though their range isn't fantastic.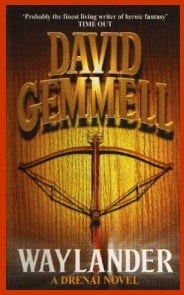 It is certainly a distinct weapon, and a very cool one, but it is superfluous – Waylander has other ranged weapons, like throwing knives, which don't need loading or reloading. The crossbow is also incongruous: Drenai is presented as a world lacking much technology. It has swords and bows, demons and immense walls, but advanced or even intricate technology is not seen; it is a world yet to produce a Da Vinci or an Archimedes. Waylander's crossbow thus represents a level of intricacy in craftsmanship far beyond everything else in Drenai.
So while it's a cool weapon, and it has proven useful to Waylander, it doesn't fit well in the context of the world.
Rayne's Swords
Bloodrayne
Bloodrayne is not a well known movie. Any movie fan who has heard of its director Uwe Boll will understand why this might be. It has all sorts of things wrong with it. Rayne's weapons are just one of many. They are dual-weilded weapons, with the handle in the centre and perpendicular to the blade, with blades extending back beyond the elbow and hook-like protrusions at the front. Rayne acquires them from a friend, who uses them in a circus act to slice up candles; she is instantly and inexplicably skilled in their use.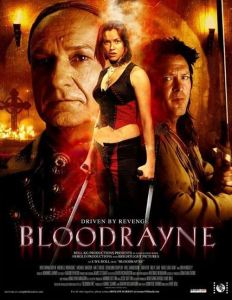 It's clear that the rule of cool was the primary consideration, if not the only one, in the design of these weapons. Practicality is non-existant; an unskilled user would be more likely to stab themselves than an enemy. Furthermore, they're circus props – designed not for the pressures of battle, but for chopping up candles, which tend to offer less resistance than metal weapons and armour; indeed one does in fact break during one of the early fights, and rather than learn to use a proper weapon (Rayne is clearly a fast learner if her circus props are anything to go by) she gets some new ones specially made.
The swords are impractical and their use is illogical; they might be cool but that only counts in favour when practicality is considered in design too. The only thing that can be said in their favour (or perhaps in criticism of the movie) is that they fit in context – Rayne's ally Vladimir, for example, has a sword with a double crossguard. As in two crossguards, one above the other.
Squall's Gunblade
Final Fantasy VIII
Yes, games aren't exempt from this examination of fantasy weaponry. And with Final Fantasy, there's a lot to pick from. I went with Squall's Gunblade partly because FFVIII was a big part of my childhood, more so than the other games in the series, so I am most familiar with it, but also partly because it is typical of the kinds of weapons the Final Fantasy franchise has put out there.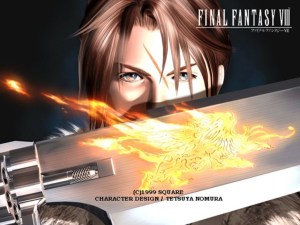 The Final Fantasy franchise is one in which the worlds are very imaginative, very different from our own. Socially and technologically, the world of FFVIII is in many ways more advanced than our own, but in many other ways some steps behind. There is magic which accounts for some of the technology; they have the ability to reach the moon and to construct incredible architecture on wheels, but the cars are a bit steampunk and, above all, they're fighting with swords. Swords with guns in them.
I can't imagine a gunblade can be that practical. In gameplay, the gun part is never used from a long range, always from a close to mid range – or during certain gameplay events, at point blank range. The sword part is the primary offensive element, and looks pretty heavy. But that's FFVIII all over, really – things which don't look like they should work, or which look so inefficient or ineffectual that you have to wonder how they ever got funding for construction – or, for that matter, gained planning permission or production permits. The whole world is eccentric; the gunblade isn't out of place, even if it is still stupid. And it certainly makes for an original gameplay element.
Sokka's Boomerang
Avatar: the Last Airbender
Avatar is a lighthearted animated TV series suitable for children and widely enjoyed by adults. While Aang, Katara and later Toph solve their problems using elemental magic, Sokka can't "bend" or manipulate the elements. He has weapons made from whalebone, including a club, a machete and a dagger, and his trademark weapon, a boomerang. So while the others have bending as a big part of their identities, Sokka pins a lot of his identity on his humour, his plans, and his boomerang, a gift from his father. His weapons are practical – tools for hunting and navigating the icy landscape of the South Pole, but adaptable for life elsewhere in the story's world.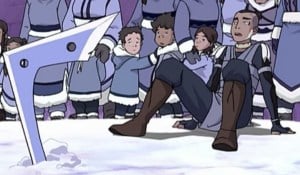 The boomerang is used within the show as a practical way that Sokka can contribute during fights instead of standing on the sidelines waiting for the others to magic threats away. It is used at least once to lend humour to an otherwise dark situation, when Sokka loses it during a battle and later finds it again by chance, and exclaims, "Boomerang! You do always come back!"
The boomerang is used well – it gives muggle Sokka a role in battle, reflects his humour and the lighthearted nature of the show, and it reflects the show's family friendly approach in that it allows Sokka to fight in a non-lethal or bloodless manner without magic.
Sting
The Hobbit and The Lord of the Rings by J R R Tolkien
Like many treasures found in Middle Earth, Sting is an object imbued with magic. In the recent film adaptation of the Hobbit, one of the dwarfs derides it as a letter opener, and the book merely labeled it as "a knife in a leather sheath."  But for Bilbo and Frodo it's just the right size. It is the trick of glowing when orcs or goblins are near which makes Sting special; and indeed Sting is used as much to warn the heroes of approaching danger as it is to harm these threats. This makes it useful to our heroes, and well suited to them both – Bilbo and Frodo are both used to quiet, comfortable lives, not the dangers and difficulties of the journeys they each find themselves on, and are not well versed in the use of weapons.  So the fact that they use Sting only rarely for it's edge and more for its glow reflects their non-aggressive, innocent roles in their stories.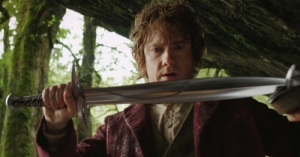 You could say the glowing early warning system is awfully convenient, but not always; the tendency to glow in the presence of the more sinister Middle Earth species can attract unwanted attention, and Sting has to be hidden at least once because of this; and thanks to the sheath, sometimes the warning it provides is insufficient to give them time to change their fortunes, merely to face the right direction and be ready for them. That makes Sting a balanced weapon, one which fits within the context not only of the world it is part of, but also the characters that wield it.
Tips for Creating Weapons
Fantasy weapons come in all shapes and sizes. They can be used in so many ways – not just as a tool for harming enemies, but as a symbol to a character or a group of characters. Mythical figures are sometimes strongly associated with their weapons – King Arthur and Excalibur, Robin Hood and his bow and arrows. Even Poseidon and his trident.
It is a natural instinct for a fantasy writer to want an original weapon for their hero, but if you don't want your weapons to end up on a list of worst fantasy weapons, you'd do well to consider the following points:
Make sure the weapons doesn't require a higher technological level than you display elsehere in the world, without a very good reason for it – like time travel or a Da Vinci-like inventor.
Consider the needs of the character when working out their weapon – what can they realistically wield? What attributes do they need? Is the weapon made superfluous by something else they have?
Consider the character's background and personality. A soldier is more likely to have a standard issue sword or spear than something fancy or unique, for example.
Consider how your character will have learned how to use it. If the weapon is common or its use straightforward, a character will have no trouble finding a tutor or drill instructor to teach them how to use it. If it is exotic or complex, how do they go about learning how to use it without cutting their own hands off?
Most importantly, don't rank the rule of cool above all other considerations – like practicality, appropriateness for the world or the tone of the story and believability.
What other weapons in fantasy do you think have been done well? Which have been done badly? Which authors use weapons in ways you admire?
For articles on fantasy, ancient history and writing fiction, visit Alice Leiper's website, Ally's Desk.