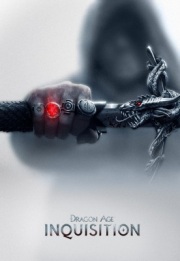 With the release of the next generation of gaming consoles, namely the Xbox One and the Playstation 4, gamers of all types are amped to get their hands on a controller.
With the new capabilities of these fresh consoles, gamers can set their expectations high and have them answered. But what I'm really excited for are the next gen fantasy titles.
With all the new capabilities of these consoles, I'm looking forward to bigger worlds to explore, new adventures that I can even embark upon with my friends, and something that can really captivate me like games used to when I was a kid.
But, I have my worries.
Looking Back
Having grown up playing great titles like The Legend of Zelda, Baldur's Gate, and Fable, it was only natural for me to keep looking for newer games that could capture my attention like they did. But games like those were very few and far between. Every year, to me, it felt like games sacrificed memorable storylines and characters for more inventive gameplay and mechanics until video games changed from what they were about to how they were played. And suddenly, they began to lose their magic.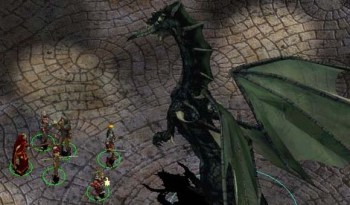 I'm definitely not saying there haven't been great strides made in the gaming industry, it's just… I wish games would go back to their roots. To me, the best games I've played were built around a single premise, an idea, or a story and they flourished from it; there wasn't a need to keep tinkering with the idea and over-complicate it – it just worked.
Spyro was about you playing as a dragon, running around beating other bigger, badder dragons. Oddworld was about you playing as a strange-looking fellow, liberating your fellow strange-looking kind, and taking it to the ones that enslaved you. Both simple, yet so, so fun and memorable. I can't believe I just used Spyro and Oddworld together.
Those games didn't need the best graphics or the latest, greatest engines to be awesome. They had great stories. Now we have the opportunity to have both, to reach a level of immersion never before experienced.
Challenge is Good
What happened to difficulty?
Skyrim was a breeze. Fable III made me die a little inside. Don't even get me started on Halo 4. But alas, there was hope. A little game called Dark Souls came along and televisions everywhere were subjected to onslaughts of verbal abuse.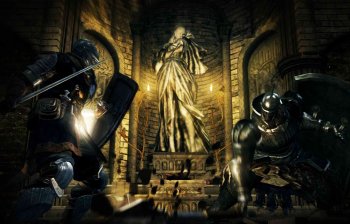 In this case, frustration is good. The game practically drops you off and tells you, "figure it out." No glowing arrows telling you where to go or what to do. I don't remember there being any magical lines for me to follow in the water temple in The Legend of Zelda: Ocarina of Time. If you wanted a quick way through a game back then you, had to buy an actual guide book. The mental challenge is one of the best parts of a game. Why is it so often left out?
I miss the feeling of overcoming a very difficult raid boss in World of Warcraft. One that you and your guildmates have been working on for days or weeks, staying up until God knows when until you formulated a plan. It gave you a sense of accomplishment and pride for pushing through and progressing further on in to the big raid dungeon that other players around the world haven't reached yet.
Now I'm told there's an easy-mode for bosses or raids. To me, that's erasing the very nature of the game. The fun part was getting good enough and learning how to beat the challenges the game presented. Having an easy-mode robs players of that sense of accomplishment. I remember spending an hour just trying to get past a few rooms of a dungeon in a Baldur's Gate game, because the slightest error would leave my party with one less character in it. Permanently.
There needs to be one difficulty: challenging.
Looking Forward
There's a lot I'm looking forward to when it comes to the next generation of gaming. I'm itching to jump into the monstrous mechs of Titanfall. Dragon Age: Inquisition looks like everything I've ever wanted. And you know I'll be kicking some alien you-know-what in Destiny.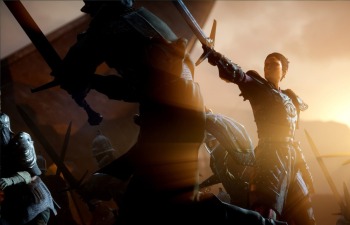 But before I play any of these, I hope game designers take a look back into the past, to see what made gaming into what it is today, before they move forward.
So what are your hopes for the next-gen fantasy titles? What's the one thing you hope game developers get just right?