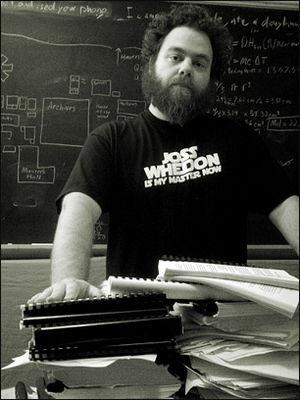 Upon the publication of my first book, other authors asked me how I accomplished this feat.  As it turns out, many writers see getting published as a herculean, almost insurmountable goal.  But as with any major undertaking, breaking it down into manageable steps makes the process far less daunting.
For this reason, I drew up a step by step plan for authors who are wondering how to get published.  Although these steps are based on my own experience, they are applicable for most authors.  So without further ado, here is my seven step plan for getting published:
1.  Polish Your Novel
Before sending your novel off to publishers, you want it to be in top shape.  To make this happen, the key ingredient is time.   After finishing your book, set the manuscript aside for two weeks minimum.  If possible, wait at least a month.  And then go back to it and start revising.
The passing of time allows you to return to your novel with a fresh perspective.  When you are too close to your work, you cannot see it for what it truly is.  The distance placed between yourself and your writing by the passing of weeks or months will allow you to view it far more objectively.
Even if your novel has been revised previously, waiting for several weeks and revising it again will only benefit the quality of your work.
2. Write a Synopsis
Once your book is in top form, it's time to prepare a synopsis.  This will be used to shop around your novel to potential agents and publishers.
The length of the required synopsis will vary from publisher to publisher.  Read their guidelines, and give them what they want.  As a general rule, a synopsis should be no longer than 1 page for every 25 pages of manuscript.
When writing your synopsis, be sure to start out by succinctly explaining the main problem facing your protagonist.  If your novel has a hook, which is something that makes it unique, also mention that near the beginning.  Then go on and summarize your story, being certain to include key characters and their motivations.  A synopsis should be written in the present tense.
For help with this step, check out author Terry W. Ervin II's article on writing a novel synopsis.
3. Write a Query Letter
A query letter will be your first contact with potential agents or publishers.  Therefore, it needs to be concise, professional and attention-getting.
Your letter should be no longer than one double-spaced page, and should make the case for why your book is worth consideration.  It must state your novel's title, genre and word count, and should offer a short summary of your story.  You also want to say a few words about yourself.  If you have any interesting qualifications, or have been published in the past, you want to mention that here.
For guidelines on how to structure an effective query, see Ravana's post on Writing Query Letters.
4. Research Agents and Publishers
Before sending out your query, make sure that you are targeting the right people.  One way to begin is by looking for published authors whose writing is similar to yours, and discovering who their agents and publishers are.  Often this information is volunteered near the front of their books (under Acknowledgements), or can be obtained through an online search.
Having an agent is not strictly necessary.  However, an experienced agent can open doors that would otherwise remain shut.  Many large publishers use agents as "gatekeepers," whose purpose is to weed out inferior manuscripts.  Therefore, they will not consider a book that isn't being shopped by an agent.
In any case, it is crucial to know something about whom you are submitting to before sending out your queries.  Use the internet to learn as much as you can about each prospective agent or publisher.  Know which authors they work with, and what their reputations are in the industry.  Most importantly, discover what they are looking for.  Agents and publishers will list guidelines on their web sites.  If your book is not what they are seeking, look elsewhere.
At this point a warning is necessary.  There are many unscrupulous individuals who pose as agents or publishers.  Educate yourself as to the warning signs.  For help in identifying potential predators, you will want use the resources listed here: Writer's Beware – Writing Industry Watchdog Group.
5. Send Out Your Queries
When sending out your query letters, be sure to follow the guidelines issued by the agent or publisher.  Send them exactly what they ask for, and nothing more.  Only include a synopsis or sample chapters if they specifically request it.
Do not include any photographs or illustrations.  Do not use fancy paper or elaborate fonts.  These are the marks of an amateur, and will only serve to harm your chances.
6. Prepare for Rejection
When you are first discovering how to get published, you will receive rejection letters.  Lots of them.  Do not take this personally.
I once heard a valuable adage: "There is no such thing as failure, only feedback."
Keep this in mind as the rejections roll in.  Some of the letters will contain constructive criticisms.  Learn from them.  Most of the rejections, however, will be generic form letters.  Throw those letters in the trash and forget about them.
What must be understood is that publishers and agents are flooded with queries on a daily basis.  It's impossible for them to give adequate attention to every letter that they receive.  Thus, their first instinct is to reject everything that crosses their desks.  In the process they reject many outstanding manuscripts, but that's the nature of the business.  Publishing a book is an expensive and risky enterprise, so their caution is justified.
Patrick Rothfuss, who is now a New York Times bestselling author, accumulated rejections for two years before an agent was willing to represent him.  Therefore, he describes himself as a "connoisseur of rejection letters."  He advises new authors to celebrate when they receive their first rejection letter, as it is a sign that they are writing and taking the risk of submitting.  It's a milestone in every writer's journey.
Just keep sending out more letters, and don't give in to discouragement.  This is a numbers game.  You will likely send out dozens, if not hundreds of queries before someone expresses interest.  This can take months or even years.  Just be patient.  It only takes one yes to make everything worthwhile.
In the meantime, drop by our Writing Forums and commiserate with other authors who are playing the waiting game.  Advice and encouragement from other writers will make this process less painful, and will help you to keep things in perspective.
7. Start Your Next Project
If you just sit and wait, you will feel miserable and powerless.  Instead, use this time to begin working on your next book.  Writing something new will help to keep your creative energies flowing.  And when someone finally says "yes" to your manuscript, your followup will already be on its way to completion.
What Steps Did You Take to Get Published?
These steps are based on my own observations.  However, the path to publication isn't the same for everyone.  Perhaps your own publishing journey unfolded differently?  No matter what, we can learn from the experiences of one another.  Please share with us your own insights on how to get a book published.
For more publishing advice, see Getting Published in the Fantasy Genre.