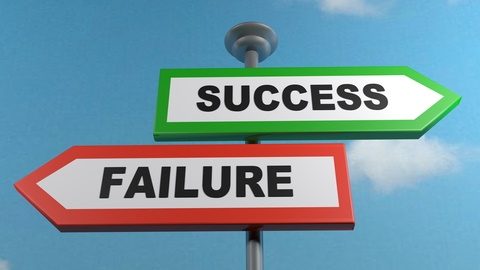 Full admission here: I really struggled with the topic for this article. I considered writing on other parts of the craft but came to the conclusion that, if my musings help get anyone else out of a writing funk then this effort will be worth it. In the scope of this short article, I hope to share with you that even if we mess up sometimes we're still writers, still creators.
Several months ago, I published a dud. It was a story that I had thought about long and hard for a very long time, having been convinced that I could do the idea of a werewolf romance justice. Because my back list consists of historical romances, which I'm moving away from in the distant future, it seemed like a historical paranormal romance would be a good challenge to tackle. So I researched werewolf lore in the Victorian era and connected to my love and knowledge of such stories that I've read in the past. The result was a novella of an arranged romance between a werewolf and his unsuspecting bride. However, the book was not well received.
It could be said that I hardly have an audience at this early point in my writing career. I figured the majority of readers that came across this title (now removed from my publishing catalog because failure) would not be my regular readers. Historical paranormal romance, having fantastical and horror elements, is very different from my typical western brides and 1940's romance stories. So when the one stars came on Goodreads and Amazon, it made me realize what a huge mistake I'd made.
Writing is about taking chances.
Yeah. It is. I consider my werewolf romance a failure because pretty much everyone who read the book hated it. My deepest fears as a creator came to life through the disapproval in the reviews of those readers, and a deep part of me kind of agreed. Who was I to think that I could just write whatever the heck I wanted? Why did I think that branching out to a completely different genre I'd never tried to write in before would be a good idea? Because, first and foremost, I'm adventurous at heart. Although I see my mistake in having written the book, I took a huge chance and failed. C'est la vie, as the French say.
We, as writers, owe it to the truest parts of our creative spirit to write the crazy ideas even if they don't succeed. We'll never know what can happen unless we try. Now I know that, forever and always, werewolf romances are off limits for me. It was the only idea I had for such a tale and the negative response the book received has made recoil in ever trying it again. But at least I tried and can move on with other projects.
Learning from our mistakes.
We can't succeed at everything. The scariest part of this experience for me was that I had placed the book on pre-order and it had gotten a fair amount of interest. When the book was published, however, the negative reviews rolled in rather quickly. Possibly the biggest mistake I made in the whole matter was placing the book on pre-order to begin with (won't be doing that again). The manuscript had been rushed to meet a deadline and although it had been well edited, the story itself received fair criticism from readers. I agreed with many of the things that were said, even if my feelings were hurt. But I learned that my heroine was not a good fit for the scope of the story and in fact, her behavior throughout the course of the book had not allowed readers to connect with her or the hero either. These are things I've taken to heart in order to improve on my next project.
Sometimes we don't feel it, and that's okay.
I went into a creative depression. There were other things happening in my life that added onto the pain but, for the most part, I felt like hell. Why should I continue to write if I suck anyway? I couldn't bear to see that book next to my other ones on my website and Amazon Author page. So, after a few months, I took it down. I felt defeated, sad, and empty. So I didn't write the entire summer even though I made numerous attempts to start another project. Finally, I gave up and just decided that the time would come that I would write again.
I chose to spend the summer doing everything but writing. And that's okay. I read books, enjoyed time with my family, and started volunteering at our local Humane Society. It ended up being just the break I needed from authoring and publishing, clearing my mind and helping me value my life despite my failure of a book.
Authors are humans, too.
We have feelings. Yes. And when readers don't like our work it hurts. We have every right to claim that pain and turn it around for the better of our craft and persons.
Failure is a natural part of the process.
Of life in general. But especially writing. What matters is that we are able to pick ourselves up and try again (cue Aaliyah). Failure is what allows us to recognize our weaknesses and appreciate our strengths. I've learned from this experience that my historical romances, set here on Earth and the real world, are a much better fit for the writer that I am and wish to become. Although I do have a fantasy romance planned for the near future, it's a type of story I have experience writing and did so for many years before I started publishing the historical romances. It's a type of story I understand well, unlike the paranormal romance.
I'm glad to say that I've regained my sense of self and love of creative storytelling, and have started writing again in small spurts. I value my individual way of writing and know what fits me/doesn't fit me so much better than before this experience. It has been a valuable part of my author journey.
Further Discussion
What are your experiences with failure as a writer? What did those experiences teach you?
How have you improved as a writer and creator as a result of perceived failure?