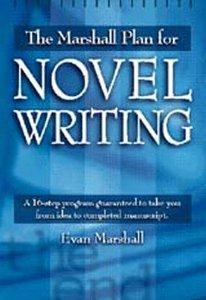 Some authors scoff at the idea of using software to help write a novel.  As a technology geek, I take a contrary view.  If software can make the writing process easier, why not use it?
I've been experimenting with novel writing software, and have found some success.  What I'm wondering, though, is which programs are the best?
For my latest project I've been using three writing programs consistently.  Here's a rundown of what they do.
Dramatica Pro
Dramatica helps you to develop a fully formed story, and is great for producing a story synopsis.  It's based on an original theory of story composition, and is influenced by Joseph Campbell's writings on archetypes and the structure of myths.  I was hesitant to try it until I read an interview with fantasy writing legend Tracey Hickman, in which he describes how he uses Dramatica to flesh out his characters and their motivations.
I used Dramatica to generate my novel's synopsis.  I took the ideas that I had already developed, and plugged them into the software.  What the program did, then, was present me with questions that helped to refine the core elements of the story.  It challenged me to reconsider my characters and their motivations in new ways.  This process gave me fresh insights into the central conflicts of the story, as well as the relationships of the characters.
A common criticism of Dramatica is that it takes a "cookie-cutter" approach to storytelling, as it reshapes your story to fit the theory.  There is some truth to this.  In a few cases the software pushed me to re-imagine characters in ways that I found displeasing.  When this occurred, I treated the software's recommendations as suggestions, and proceeded as I wished.  In spite of this, Dramatica has been a worthwhile investment for me.  Because of this software my story synopsis now contains unique twists that I had not previously considered.
The Marshall Plan Novel Writing Software
This software is based on The Marshall Plan for Novel Writing by Evan Marshall.  Marshall is a successful mystery author and literary agent, and has a keen understanding of the mechanics of storytelling.
After developing my synopsis with Dramatica Pro, I used the Marshall Plan to outline my novel scene by scene.  This software divides a story into three acts, each of which is comprised of numerous sections.  For each section you develop the viewpoint character, her motivation, as well as the conflict and obstacles that she faces.  The software also guides you towards developing fast-moving acts with twists, as well as a satisfying climax.
The final result is a well-paced road-map of your novel, which I printed out and keep near my writing desk.  Like Dramatica, the Marshall Plan does try to reshape your novel to fit a predefined template.  What this software does excel at, though, is helping you to shape the structure of your novel.
My Writing Spot
My Writing Spot is a free online word processor for writers.  It provides a straightforward writing environment with minimal distractions.  As you type the program displays a running word count, while keeping most other features out of view.  For me, this makes it easier to stay focused on my writing.  A number of important features are present, though, including auto-save, a dictionary and a thesaurus.  Your manuscript is stored online in Google's cloud, where only you have access to it.  It's very easy to export the document to any word processor, or to email it to yourself.
Perhaps the best aspect of My Writing Spot, however, is that apps are available for the iPad, Android and iPhone operating systems.  This means that you can easily write on the go, as your work is always accessible from Google's cloud.  It's also useful if you use multiple computers for your writing.
I've been using My Writing Spot since last year, and find it to be one of my favorite writing tools.  It makes it easy for me to work on my novel while sitting in waiting rooms, riding on a train, or lounging on the couch.  It doesn't get more convenient than that.
What Are You Using?
For me, these three programs have been invaluable.  Yet there are other examples of novel writing software.  Some popular options include:
NewNovelist
yWriter
Scrivener
StoryWeaver
Liquid Story Binder
Do you have any experience with these or similar programs?  In your opinion, which writing programs are the best?