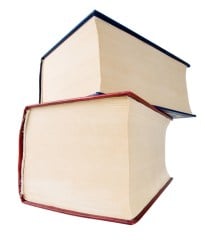 This article is by Leif G.S. Notae.
What if I told you that I could condense The Lord of the Rings or A Game of Thrones into less than 25,000 words? You'd think that I was crazy.
I assure you, this is not my intention. However, it is possible.
Flash fiction, which is a style of writing that emphasizes extreme brevity, is becoming increasingly popular.  While it has been around for years, it has recently been garnering respect in literary circles.  Even conventional novelists find it useful to experiment with flash fiction, as it challenges them to approach writing in new and creative ways.
Some readers equate the quality of a fantasy novel with the number of pages. I fell into this trap when I was younger. If the novel wasn't 1,000 pages or longer, I wouldn't give it chance. As a writer, you know that a novel of this length would average approximately 500,000 words.
Now, imagine a sweeping epic in less than 25,000 words. Given the average word count per page, you could end up with a 65 page novel, which a reader could finish in one sitting.
Here are the principles that you need to embrace in order to attempt this:
Have Faith in Your Readers
Many writers are starting to get it. They aren't bombarding readers with long setups, unnecessary flashbacks, or laborious prologues and epilogues. However, they still want to convey the images that they see in their minds, and attempt to do so through lengthy descriptions.
What they need to realize is this: readers have imaginations.  Give them some direction, and let their minds do the rest.
Poetic Descriptions Save Space
Poetic skill is a great tool to have in your arsenal.  With it, you can capture memorable moments in a few words, while simultaneously conveying deeper levels of meaning. The English language is filled with nuances and subtleties that even the best poet can't get a handle on. Take a chance and write some poetry in your pieces.
This Isn't a Full Body Cavity Search
Your reader doesn't need to know about a young maiden's freckles.  That is, unless they play a part in the story. Even then, you don't need to draw out the description.
While you want realism and grit, you also want your reader to use her imagination.  If you allow her to do so, she may see something in your characters that you hadn't expected. It can feel fantastic when your reader understands a character on a deeper level than you had intended.
The World is a Stage, Don't Throw Tomatoes
Don't write unnecessary breakdowns of towns, kingdoms, planets, suns and atoms.  Fall back on your reader, and let her fill in the blanks as she goes along.  What you need to focus on are the basic elements that matter to the scene and the story. Simple words and descriptions will take care of the rest.
It's About What You Don't Say
As you can see, writing flash fiction is all about leaving things out.  When writing in this style, I try to keep my descriptions as succinct as possible.  I have to trust that the reader will fill in each scene with his mind, and in the process will visualize a world unique to him.
If my reader's interpretation of a brunette pirate has longer hair or a slight limp, that's fine.   If his brunette pirate also appears as a statuesque woman with dubious proportions, that's all right as well. As a writer, I present my readers with the building blocks of the story, and they construct the rest as they see fit.
The real talent in writing with so few words is deciding what is critical and what isn't. One hole in a 500,000 word/1,000+ page novel doesn't destroy the story's fabric. A glaring hole in a 25,000 word/65+ page novel will sink the ship before it leaves the literary harbor. You must be adept at learning what is important to your world.
Perhaps this is what the modern age of writing is all about: making a personal connection with your reader, and allowing her imagination to play a more active role.  This is certainly preferable to leading her by the hand, and making her feel powerless.
Have you tried writing flash fiction?  If so, what did you find to be most rewarding or challenging about the process?
About the Author:
Leif G.S. Notae writes flash fiction, microfiction, poetry and more while residing in the beautiful Monterey Bay area.  He invites you to read his blog, and to check out one of his published stories.