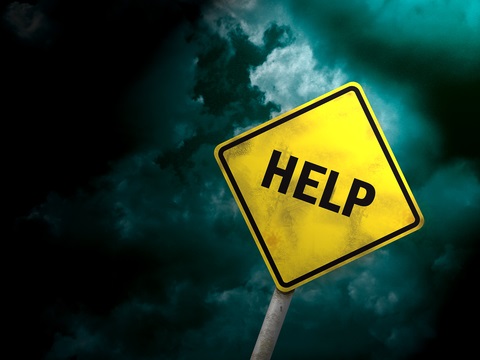 I had a problem. Readers sometimes enjoyed my short stories, giving high praise for stories I wrote in a day. Unfortunately, the novels I lovingly crafted for a year or more failed to impress anyone.
No matter how I experimented, I couldn't write a compelling novel, and was getting frustrated over the continuous lack of progress.
If any of this sounds familiar, I want to give you hope. There isn't a magic trick or a simple fix, but I think the secret is to discover your particular weakness.
The Breakthrough
First, let me say that this wasn't an overnight discovery. This took me a good year to even begin to understand.
When I get nervous, I create cool scenes. Like how when a conversation turns awkward or quiet, I just start babbling, hoping to hit on something interesting. It almost never works, and neither did the scenes. While critiques revealed that people enjoyed the scenes, they didn't contribute to the momentum of the story, and didn't enhance the plot. So I was still not crafting compelling stories. I was writing better than ever, but my stories still sucked.
Things started to make sense when a friend told me what was missing. Structure. A plan. And it made me throw up in my mouth a little, because I hate plotting more than anything in the world.
Plotting a novel feels physically painful. It makes me sweat just thinking about it. I get nervous and panicky. Does that sound familiar? Do you have a particular facet about writing that makes you dread?
If so, that is what you need to work on in order to make your stories compelling.
Varied Weaknesses
What our stories lack will be as varied as who we are as individual writers.
For example, my best friend and I are both writers, but our problems are vastly different. As stated above, I've been having a damn awful time with story structure and plotting.
My best friend, on the other hand, has trouble with the interpersonal relationships and emotions of his characters. As a result, his stories sometimes lack internal conflict and emotional resonance. But we're almost always struggling with the same kind of writerly crises, while our actual problems are on opposite ends of the writing spectrum.
For my stories to be more compelling I need a cohesive plot and stronger motivation for my character, even though she has plenty of emotional baggage and near constant internal conflict. For my friend to increase the effectiveness of his stories, he needs to consider the deeper feelings that people have, even while they're on an adventure. If only I could ship his characters some emotional baggage and he could send me some plot. Wouldn't that be awesome?
My Solution
It didn't matter how much more emotional baggage and internal conflict I heaped upon my character—it wasn't what was missing. She was already drowning in internal conflict. I was lacking other things desperately—starting with an immediate personal goal for the character to accomplish. It wasn't that she didn't have a goal… rather, the problem was that I didn't take full advantage of its immediacy.
That's when I recognized that I was cherry-picking the advice I was reading in blogs and how-to books. I thought that I was improving my stories by just adding in more of what I liked. I produced more of what came easily for me, and I ignored the things I struggle with—things like public stakes, antagonists, and linear plot. I could subplot myself into the middle of nowhere, but I couldn't write a scene-sequel set of events to save my life.
That's when I realized a fundamental truth of writing: we cannot write better stories by simply using more of our strengths. We must address our weaknesses head-on.
After this realization, I put my novel on hold, and became a full-time student of story structure and plotting.
If you are struggling, consider doing something similar. If there's something you've been avoiding, find help. Read some how-to books or blogs, take a class, attend a workshop. Just don't ignore the problem.
Turn Flaws Into Strengths
If you have a skill that's lacking, there's no time like the present. Find your flaws and turn them into strengths, one at a time. You can begin with the skill you struggle with the most (for me, it's story structure), or a skill that's adequate but still needs improvement.
Do an honest assessment of your strengths and weaknesses. Read advice from writers whom you admire. Here are two books that helped me to address my biggest weakness:
The secret to writing a compelling story is simple: make your readers care about what's happening. That's it. A story needs a protagonist that readers care about, a conflict that matters, and a concept that gets readers excited.
To reach your potential as a writer, discern which of these elements is lacking, and focus on fixing it.
It almost sounds easy, doesn't it?
Your Turn
What's your primary weakness as a writer? What are you doing to address it?
What blogs or books have helped you to overcome your writing woes?
Follow A. Howitt's journey as a fantasy writer on her Facebook page.