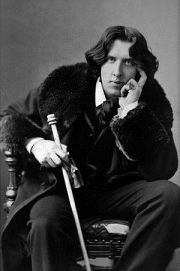 There are many components to a good novel. An intriguing plot, relatable characters, suitable setting, fluent prose – to name but a few. And also suspense. To keep a reader, you need them to want to know what is going to happen next. You need them to have this constant curiosity, this yearning to find out how characters deal with their problems – or make new obstacles.
There are two ways to go about this. The first is to have a vague and mysterious prologue. A character wakes up on a beach with no memory of their life before that moment, or they have a premonition or strange dream, or the villain gives his right hand man a vague yet sinister instruction. Sometimes it works. Often it falls flat. Why? Because it lacks relevance, or it feels like a cheap trick to draw the reader in.
Far too often the mystery revealed in the prologue is solved within the first 10,000 words, by which point the character has some other world-changing quest that has little bearing on the prologue at all; in other stories, it's almost like the author has forgotten the prologue entirely, and never answers the questions raised by it.
The other way is with a combination of strong characters, good plot… and pacing. Pacing is about more than looking at your overall plot and spacing events out along the timeline or in the structure of your novel such that they're building up to a climax. Pacing should be in every sentence of every paragraph in every chapter of your novel. It is about regulating the speed of the action, about portraying moods and thoughts and feelings, about matching the tempo of the action with the tempo of your language.
The length of a sentence is pacing. A comma is pacing. Where you decide to start a new paragraph is pacing. It is the way that you show what a character feels through what they see and hear around them. It is the way you describe the urgency and speed of a fight, or the tranquillity of a summer's afternoon on the lake, merely by what adjectives you use – or if you use them at all. It is the decision to feed information to the reader slowly, a morsel at a time, so that they have time to think about this new nugget before being handed the next.
Suspense is important. We all know this, or we'd all be writing things like "She hung from her fingertips off the edge of the cliff – but don't worry, she'll be fine. And she'll defeat the evil witch too, but that's later on." But there are more subtle examples of poor suspense. As writers, we need to look out for them in our own work. Sometimes events move too quickly for the reader to keep up, and you need to stop and think, let the new information sink in before you give any more. Other times, the story doesn't move quickly enough. At such times, adjectives and even whole sentences are deleted by the bucket load, or put aside for later.
It is easy to forget about pacing when writing, particularly in a first draft. You want to get to the exciting parts, and skim over the rest as quickly as possible, or you want to show off the world you've created, the culture, the religion, the architecture. This is perfectly understandable, but it does you no favours, and by the time you get to reading it back a few months or even years later, it just sounds dull. The characters are underdeveloped and the setting is revealed in an infodump the size of Garbage Island.
At the same time, getting it right the first time is next to impossible. But, as they say, practice makes perfect; and there's always rewriting and editing to fall back on.
"This suspense is terrible. I hope it will last." – Oscar Wilde.
You can read some of  Alice's poetry and other writings at chilari.livejournal.com.