This article is by Sheila Wisz Ellayn.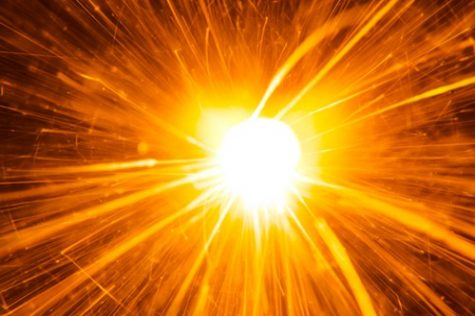 Ever since I can remember, the impulse for imagining stories has been inside of me. At first I had little interest in writing about the characters and images in my mind, and I limited them to personal enjoyment.
As a child it was great fun to imagine my own little fanfictions about my favorite cartoons, but the real call to write fantasy came when I started to imagine worlds and characters of my own.
The Calling
The art of imagining and telling stories is something that comes directly from our souls.
A recent article published here on Mythic Scribes expressed the point that no great story comes from nowhere, from a void. Instead, an author's imagination is influenced and shaped by life experiences and personal feelings. The best stories come from inside of us.
This is why I believe that some of us are somehow chosen to be storytellers. Some of us are called to write. When you really get in contact with storytelling, it becomes a source of joy, excitement and pleasure.
I want to describe what this beautiful experience feels like to me, and this brings us to sparks and clicks.
What are Sparks?
My best stories have always resulted from what I call sparks, and by that I mean those incredible moments when a story comes to me all of a sudden. It's like the moment when two flint stones collide and generate sparks, or when I light those sparkly Christmas fireworks that I love so much.
The best way that I can describe it is this: Imagine that you are somewhere public, like a mall or a park, and a stranger shows up and starts talking to you. You quickly get to know this person, and you immediately have a clear idea of who the newcomer is and what elements and feelings are a part of his life. You are fascinated by this stranger, and want to know even more about him. It's an instant and inexplicable connection.
The same happens to me with stories.
Some stories have little sparks, so it's like the stranger was an interesting person with whom I would like to remain in contact.
Other stories, however, have bright and powerful sparks that leave me dazzled. In those cases, it's more like falling in love with the stranger. The story screams Tell me now! and there is no putting it aside. These sparks lead to the creation of my best stories.
My heart beats fast, my hands get sweaty, and my breathing accelerates. A smile forms on my face as the story plays like a movie inside of my mind. That's what sparks are, and I absolutely love them.
Others know this as inspiration, but I think that a single sparkly moment goes beyond most moments of ordinary inspiration. A single but huge spark can lead to the creation of an incredible story, or even a series of meaningful novels.
What are Clicks?
Sparks are very important in my creative process, but they are not alone. Sometimes a story can be very sparkly, but instead of experiencing an instant and powerful connection (the falling in love thing) it's more like the story beckons me closer to it, like it wants to enchant me slowly before it opens itself to my mind.
When this happens, the sparks may not be enough and clicks are needed.
Clicks are other ways to get to know your story better, to have a deeper insight into its soul. They are moments of connection that lead to surprising changes and unexpected events taking place in the story. Clicks are things that I was not planning, that I had not seen before by means of the sparks.
Good examples of clicks are when characters act on their own, or when a story reveals facets, messages and meanings that you had neither imagined nor intended.
The sparks are the key to a good story, while the clicks help everything to fall in place.
A Sacred Journey
To me, telling a story is sacred.
Every story that I have told has been a journey, full of powerful emotions and moments. I feel destined to express this as part of my life, that it defines who I am and why I live.
This is why for me, and for many others, writing stories is about more than the desire to get published. Nor is it just a career choice. Rather, it's an inescapable part of our spiritual journeys as we walk this Earth. It's a calling.
For Further Thought
Are you called to be a storyteller? How do you know?
Do you experience sparks and clicks? How do they impact your writing?
What is your creative process like? How is it different from (or similar) to mine?