With November comes NaNoWriMo and by now many people are either realizing: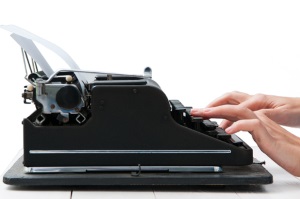 a. they might have something worth salvaging.
b. they have a steaming pile of crap.
c. a and b
d. none of the above
I came to the conclusion a couple of years ago that having a steaming pile of crap can be a good thing. Yeah, gross, right? So the age old question comes into play: is it better to have nothing or a bunch of slop on a page?
I think the key is to just care less while you're writing. This doesn't mean dishing out whatever random junk you have in your arsenal and hope it works. It means stop worrying about sentences not being perfect or how you're going to market it. Caring less can allow you to do so much more with your writing than you could ever imagine. I'll highlight some steps to care less and become a more productive, happy, smiling writer.
1.Write What's Fun
Feel like you have that huge epic that's dying to get out of your fingers? Does it feel more of a chore than a labor of love? Then give it the boot and write something fun. Don't care if it ever sees the light of day. Some of the best stories can be forged out of a lark. If you're having fun writing it, chances are someone may enjoy reading it. If it's a daily slog through a marsh of death, there's a chance that others may not click with it either. Readers can feel when a writer is having fun.
2. Genre Schmenre
Sometimes writers can get trapped within the bounds of their chosen genre and be afraid to dip their toes in any other waters. This could be a mistake. If your romance is dying for something weird to happen, let it. If your fantasy needs a little love triangle to spice things up, go for it. Don't bind yourself and you may see the words flowing out of your fingertips.
3. Dialogue Is Your Friend
Dialogue is that wonderful clog-buster that can get any sloth-like novel moving again. Sometimes just letting characters riff can be a way to not care too much, but still get some good writing in. If you're a more descriptive writer and you find yourself drowning in a sea of words, you might try out more dialogue that allows your characters to shine. And let them say stupid crap sometimes. It's fine.
4. Oh, a Dragon
One of the coolest things about the game Skyrim is that you could just sort of be wandering around and a dragon would just be like "Hey. I'm going to roast you now." And you could do little to nothing at the early levels to combat it. Sometimes you may need to let your writing do that. Let it dump a dragon (or equivalent) in the middle of things. I don't mean a "random encounter" but if that gets things moving, why not? You can make it all more cohesive in the dreaded edits.
5. Share, Learn, Grow
One of the best ways to care less is to show more people your work. Of course you should care what they think (only a weirdo wouldn't) but try to care less about getting your feelings hurt or ego bruised. Most people who critique are giving good advice and if you bottle yourself up because you're "not ready" then you may be short-changing yourself.
6. But By All Means Edit That Crap!
I don't mean "don't care." That would be someone writing something without edits, slapping on some hastily scrawled cover, and hoping someone plops money down on that donkey dung. You should still edit to the bone. Just when you do edits, don't worry about cutting some awesome scene. You can always use it later. As long as everything makes sense in the end, that's all that matters. Care less about making everything perfect.
I hope my words will help you stay productive well past NaNoWriMo. This is the first year I haven't participated and I've sort of enjoyed it. It's nice to sit back and write at my own pace and watch everyone else scramble for word counts and fall in and out of love with their novels. It could be a spectator sport.
So what do you do to stay productive and avoid letting your inner editor eat your dreams? Share in the comments below!