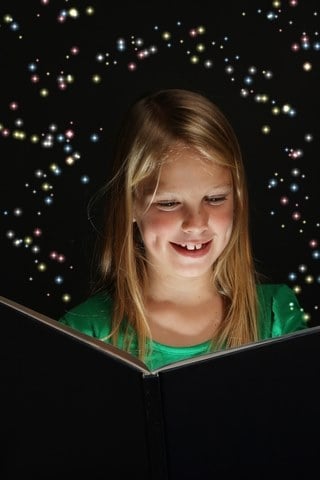 When I started writing – three, maybe four, years ago – I just wrote. I didn't really think much about it as I sat there with my laptop, tapping down my stories and making things up.
I was happy with how they turned out. I had a good time, and I made up some really cool characters – most of which are still around in one form or another.
Then, eventually, I joined a writing forum and began to share my work there. I discovered there were a whole load of do's and don'ts when it comes to writing:
DO strive for tension
DON'T use passive voice
DO use a deep point of view
DON'T use adverbs
DO show
DON'T tell
The list goes on. It turned out there are rules for how to write that I didn't even know existed. I barely understood what deep point of view was, and it took a lot of explaining before I finally figured out the difference between passive and active voice (and I'm still hard pressed to explain it to someone else).
These "rules" of writing seem to pop up a lot wherever aspiring writers show off their work or ask for advice. I guess that's fine – or at least understandable. The way I see it, the rules of writing are there to help writers produce better stories.
I'm not going to go into whether rules for how to write are good or bad. That topic comes up often enough on forums and other places, and it rarely leads anywhere. Instead I'll just go straight to the point I'm trying to make here:
There is a lot of talk about how writers ought to write, but very little about how readers read.
The rules of writing tell me how I should write, but they don't really tell me why. That's something I have to figure out on my own. Once I understand why a rule says what it does, the rule becomes more of a guideline, and I'll begin to understand when and how to break it to the best effect.
Why Writers Should Understand Readers
I think – and this is just a hunch – that understanding how readers read can take my writing a lot further than any rules for how I ought to write. When I understand how words and sentences turns into images and emotions and stories I can take that into account and I believe my writing will be better for it.
If I know how long it takes to form a first impression, I can use that in my descriptions. If I know how words are associated with feelings, I can use that to support the emotions of my characters. If I know how punctuation affects our perception of time, I can use that to create a sense of urgency, or of relaxation.
Makes sense, right?
It's not something that I see much discussion about among writers though. Sure, I'm really only active in one writer's community (here on Mythic Scribes), but even elsewhere on the web it seems that it's a lot more common to talk about rules of writing than it is to talk about understanding reading.
A set of rules is probably a very accessible stepping stone to get you started. Understanding reading is something that comes with time, and which most of us pick up on our own, without much input from others. It's something of a personal skill and we probably all have our own individual impressions of it.
I do think it's something that's important to keep in mind though, and that it's something that's worth discussing, even if it can be difficult to articulate and communicate. No matter how well we write, or how original our ideas are, our texts don't become stories until our readers read them (or do they?). Understanding how readers read makes it easier for us to give them a better story experience.
For Further Thought
How do you read? Do you take in every word and every detail, or do you skim over lines and absorb the general gist of what's written?
When you read a word or a sentence, how does it transform into an image or a feeling in your mind?
Does your familiarity with a story/writer affect the images you create in your mind? Do you think that a description at the beginning of a book needs to be more detailed than a description of the same thing at the end of the same book?