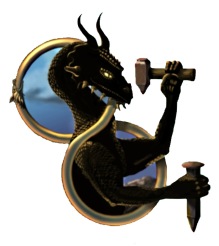 We're proud to reintroduce Myths Inscribed, an ezine dedicated to the art of fantasy in all forms.
The past three months we've worked hard to bring you a highly polished publication with engaging content. The first milestone is complete.
While you enjoy the reimagined site found at ezine.mythicscribes.com, know that we continue to make further refinements and expand our content offering. Some of the things we're working on include:
Downloadable files of our ezine.
Fantasy art.
A feature tentatively named "Share Your World", where artists and writers can share elements of their worlds.
Even while we're finalizing these expansions, we're thinking of new ways to bring you the best of fantasy. Please join us and read our current issue found at ezine.mythicscribes.com. Share it with your friends, and spread the world.
Please share your thoughts and feedback with us in the comments below.