Scribe
For some time now, I've had an idea in my head of a story that's basically a deconstruction of the "Chosen One" trope and specifically a criticism of the religious themes in CS Lewis' fictional works. It also takes great inspiration from The Wizard of Oz.
While I've never read any books by CS Lewis, I did read the tv tropes page for The Space Trilogy and found the theme that "questioning and disobeying god is a bad thing" very oppressive and antithetical to my personal views.
I want to write a story where questioning authority, independence and disobedience are held up as a good thing, and that there is nothing that shouldn't be questioned.
A rough outline of my story ideas:
A group of children end up in a fantasy world. They meet a beautiful elf queen who tells them that they have been chosen to save the kingdom from a threat who could destroy the entire world. The children initially see her as a benevolent figure and trusts her, but over time it becomes apparent that the she isn't telling them the entire truth and more and more secrets are discovered. They begin to realize that to survive, they need to be disobedient to the queen and find the truths on their own.
It's a deliberate inversion of the themes in Perelandra, where disobeying god which leads to the Fall is depicted as the source of all evil and obedience to divine authority leads to living in a perfect Utopian paradise. Here disobedience and disrespecting "divine authority" is what helps the kids survive.
One of the antagonists is blatantly based on Jadis, she is also an elf warrior queen and ruler of an icy realm who opposes the "good" elf queen. She has been demonized by the "good" elf queen as a "devil" figure and the rest of the Fantasy world fear and hate her but in reality she is an anti-villain whose villainy stem from circumstance.
The names I've currently chosen for the "good" queen is Amara and the "evil" queen is Aylin. My idea is that they are in fact sisters and some mix between fair folk and demi-goddesses. Amara is themed around fire, summer and the sun whereas Aylin is Winter, cold and the moon. I want to draw inspiration from Yakutian, Mongolian and imperial Russian fashion when designing Aylin and Ancient Egyptian, Indian and Thai fashion for Amara. Amara is dark-skinned while Aylin is very pale.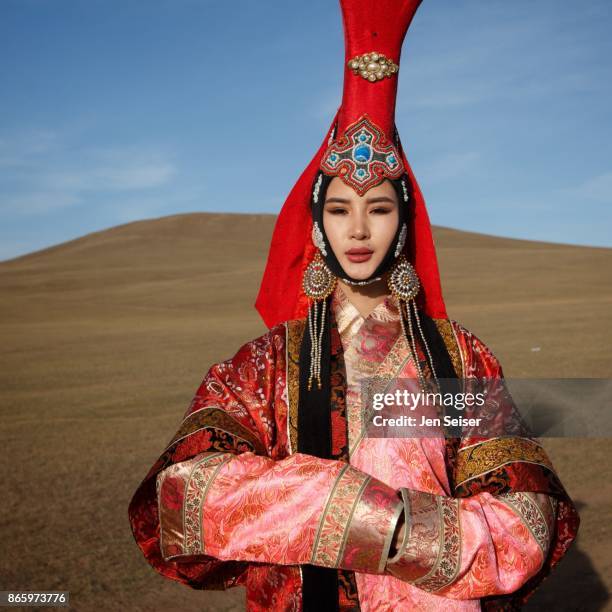 The in-story explanation for their different appearance and cultural inspiration might be that their father was an emperor who ruled over a territory encompassing fantasy-equivalents of those real world cultures. Being non-human their genetics don't work like that of humans resulting in the difference in skin color. The sisters were each sent to govern one part of the empire which eventually fell and decentralized (being fey or demi-gods the sisters live for centuries, if not millennia).
I'm aware that Philip Pullman already wrote the His Dark Materials series to criticize the christian themes in CS Lewis' writings and I want to know if my story can stand out on its own, if subverting Christian themes is inherently offensive and/or tedious and how I can be culturally sensitive when drawing inspirations from those cultures when creating my designs. I also want to hear some opinions on my planned themes.
Last edited: