This is part one in our Free Marketing series.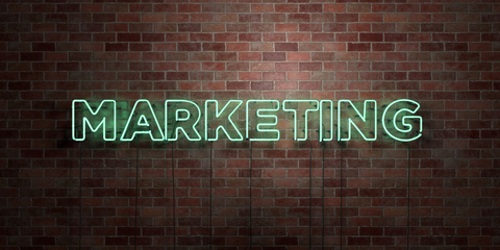 Authors are ordinary people with ordinary lives. Most of us have jobs, families, and responsibilities out in the world that, well, cost money (bills, bills, bills). In my life as an Indie, I have come across few authors who have plenty of money to spend on promotion and visibility for their books. It's why I'd like to share some ways that I have marketed my books for free and gained some traction from the effort. All of these will take time so be aware that it's necessary to carve out space in your schedule to explore them. Any author can do these regardless of how their work is published. The focus here is community and audience building. None of these will make you into an overnight celebrity.
Pinterest
Pinterest is a visual medium. Pretty pictures of food, scenery, makeup, were what originally drew me to it. But what's often missed about Pinterest is that the majority of users are there to purchase products. It has billions of pins and users from around the world, and it is estimated that over 50% of people on Pinterest use it to help them make purchases. Those purchases could be your books!
My Pinterest page gets around 13k views monthly, although I've had to pin a lot in order to increase my numbers. When I first started playing around with Pinterest it was confusing. Through diligence, patience, and time, I was able to create an account reflective of the books I write. Pinterest allows you to organize your pins into sections, which is helpful in reaching an audience of people who share your interests. Since I write historical romance, my pins are sectioned into time periods, fashion for those time periods, old pictures of couples in love from the 20th century and late 1800's. History, romance, scenery, and vintage books prevail on my boards. I have linked my blog posts, new releases, and cover reveals on Pinterest by creating pins that then get repinned by my author friends on genre group boards. When I finally started getting the hang of Pinterest, my sales experienced an uptick. I genuinely enjoy Pinterest and have found that commenting on pins I have tried has helped my views immensely.
Wattpad
What I like about Wattpad is that I'm able to post unedited chapters and gain feedback from my work as I create it. The key to gaining an audience on Wattpad has everything to do with consistent posting. I write a lot and had plenty to share. I placed up two of my free books, one manuscript written ¾ of the way to done and a brand new work in progress. Over the course of several months, my work received positive feedback and I started gaining followers (not many, but a few enough to be encouraging) by posting daily. I ended up having to take the summer off due to family responsibilities so I just kept posting conversations with my readers and joining in on forum discussions. What I have found is a place that is welcoming and highly encouraging to writers. Readers are sweet there and the site has a community feel. I freaking love Wattpad but most of all find it amazing that readers there enjoy my work. There are also plenty of talented authors with some cool stories to tell that could always use support.
Some authors post excerpts or sample chapters but I find this to be unfair. People go on there to read for free. So if you're willing to build relationships with some pretty cool readers and authors, make sure you have work that will be easy to leave up for free. Because you're likely not to gain direct sales from using Wattpad it might not seem like actual marketing. However, it's a site that will help hone your craft, and that is a major component in incurring strong sales.
Perma Free
The most helpful technique I've come across thus far. There are two requirements for making a perma free work to its full advantage: an author must have their work available wide (not in K.U.) and that book should be part of a series. Specifically a completed series. Using my Coal Valley Brides series as an example: there are four books in total priced at $2.99. The first title, The Rancher's Convenient Bride, is free. Sell through on the rest of the books depends on many factors, but this increased once I went perma free. The majority of my sales comes from that series and having given away literally thousands of copies of that first book. I have been able to price high because of this, get reviews for that first title and gain traction from readers who enjoyed the Convenient Bride and decided to move on to the other books. Perma free is a powerful tool used in other forms of marketing. Give them a trial run, let them decide whether they like your product, and so on. Chances are that, if your craft is good, readers will come back for more. I have discovered several authors this way and some of my readers have found my books from my free title. And given that it's only one book I am still able to make some profit. Your book will not be undervalued just because it's free. If anything, putting out your best work as a sample will be a strong benefactor in having readers interested in the rest of your books.
Please stay tuned for part two of this series. So what free tools or tactics have you used to market your work? Have you used any of the ones discussed in this article? How did they work/not work for you? Do you have any tools to share with your fellow authors?