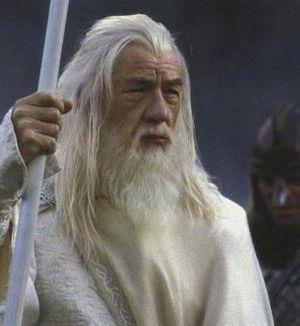 Like many writers of my generation, my first exposure to the fantasy genre was through films. I've previously told the story of how my father took me to see Conan the Barbarian when I was underage, and how this brought about an epiphany in my life. Ever since that first encounter, fantasy movies have helped to shape my imagination. When reflecting on the major milestones of my life, I often remember them in relation to the films that captured my attention during those years.
I recently asked our community members to compile a list of their favorite fantasy films.  And as usual, our members provided inspired and sometimes provocative responses. This prompted me to consider which fantasy films have had the greatest impact on my writing, and why they are so meaningful.
So without further ado, here is my personal list.

The Princess Bride
I've always preferred to be totally immersed in a fantasy world. The narrative device used in this film, which periodically cuts to a contemporary grandfather reading a story to young Fred Savage, still jars me. Nonetheless, the fantasy sequences (which are the core of the film) are endlessly enchanting. The amazing fencing scene partially inspired me to take up the sport, and the music by Mark Knoffler (of Dire Straights fame) sets the tone perfectly. Perhaps the most influential aspect of this film on my own writing is the transformation undergone by the film's hero. Ever since viewing this at the age of ten, I've been compelled to tell stories of transformation.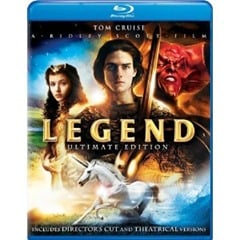 Legend
I recall seeing an interview in which the film's director, Ridley Scott, expressed dissatisfaction with how it turned out. I can understand why he felt this way. The story itself is very simplistic and unoriginal. The characters are little more than fantasy archetypes. Yet despite these shortcomings, this film succeeds wildly on the level of sheer atmosphere. Never has a film created such a lush fantasy landscape, deeply enriched by Tangerine Dream's hypnotic score. And Tim Curry is simply perfect as the embodiment of evil. Ridley Scott eventually released a director's cut with a different score and an ambiguous ending. But trust me when I say that the theatrical version is infinitely better.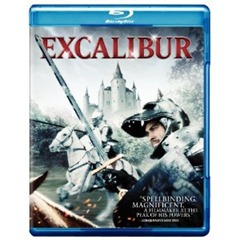 Excalibur
I was so young when I first saw this film that I couldn't understand it. But that didn't matter, as I was thoroughly entranced by the giant men on the screen who wore glistening, metal clothes. This film went on to inspire me to build a suit of plate armor when I was thirteen, which consumed a summer break. This was also my introduction to the Arthurian legend, as well as the music of Richard Wagner. Like Legend, Excalibur benefits from lush cinematography and a strong musical score. But it also features a young – and surprisingly yummy – Helen Mirren in a memorably wicked performance. This is still the definitive telling of the story of King Arthur.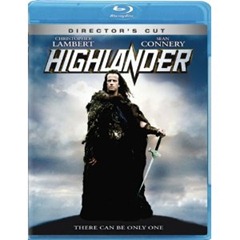 Highlander
Although it hasn't aged well, I still love this movie. It has Queen music. It has Sean Connery. And most importantly, it has the Highlands of Scotland in their lustrous splendor. All of the flashbacks to medieval Scotland are amazing. The long stretches in 1980's New York are nostalgically cheesy. Yet this movie has a kind of magic which transcends its many flaws. It's unfortunate that a string of mediocre sequels went on to tarnish what could have been a promising franchise.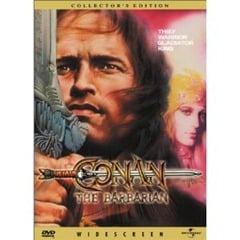 Conan the Barbarian

If there is one word to describe this film, it would be epic. Director John Milius took Robert E. Howard's pulp tales of adventure, and weaved them into a philosophical treatise on the value of suffering. No, I'm not kidding. There are two key elements which have propelled this film to greatness. First, it has one of the greatest scores in all of cinema history. Composer Basil Poledouris was a genius, and it was his score which awakened my interest in classical music. Second, it stars James Earl Jones as a hippie cult leader modeled loosely on Jim Jones. His performance alone makes this film a classic.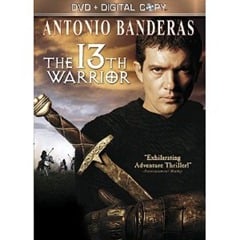 The 13th Warrior

When this movie opened in theaters it garnered poor reviews. My interest was piqued, however, when I read that it was based on Beowulf. Upon seeing it, something stirred inside of me. One of my buddies expressed it best when said that watching this film made him feel uber manly. Indeed. This is a movie that celebrates the art of being a badass. There is a lot of beer and swordplay, and no romance or any of that drivel. And the awesome Jerry Goldsmith score makes it all feel respectable.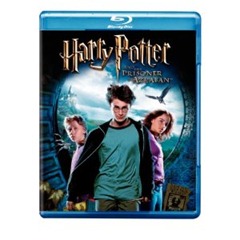 Harry Potter and the Prisoner of Azkaban
This has always been my favorite film in the Harry Potter franchise. While the story is needlessly convoluted, this film benefits from a strong medieval sense. Hogwarts feels like a real castle, with ghostly knights riding through the halls. And best of all, John Williams has tweaked his classic score to make it sound like an authentic medieval piece. I only wish that later installments would have kept this variation of the Harry Potter theme, as it complements the material so beautifully.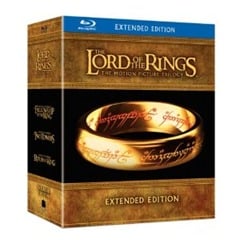 The Lord of the Rings Trilogy
What more needs to be said? Peter Jackson took a book which was deemed "unfilmable," and transformed it into a cinematic masterpiece. While some unnecessary changes were made to the story, Jackson nonetheless succeeds in making Middle Earth into a real, living place. At times it feels more like a travel documentary than a fantasy movie, which isn't a bad thing. This is Tolkien's world as I always imagined it, more or less.  I never grow tired of watching these films.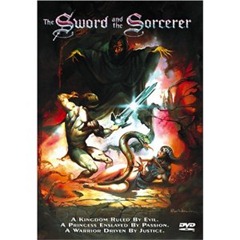 The Sword and the Sorcerer
Ever view this one? Probably not. It is a cheesy Conan rip-off with B movie sensibilities. Yet it is glorious in its audacity. The film's unlikely hero is portrayed by Lee Horsely, who approaches the role with tongue in cheek bravado. It also stars Richard Moll (Bull from Night Court) as an ancient wizard who is in serious need of a face lift. What makes this fantasy movie stand out, though, is just how over-the-top it becomes. There is a sword with three blades. There is a banquet with a crucified prisoner looming over the tables.  And there is gratuitous, yet surprisingly tasteful sexuality. Somehow this all comes together and creates an inspired fantasy romp. Many low budget fantasy films were produced after the success of Conan, but The Sword and the Sorcerer is the best.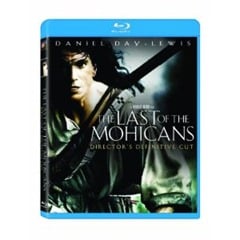 The Last of the Mohicans
So what is an historical epic doing on a list of fantasy films?  Although it is set in colonial America, this is a fantasy story in it's purest form. Like Legend and Excalibur, the magic of the forest is at the heart of this tale. It's hero, Hawkeye, is a creature of the forest and the embodiment of its power. He can do things that no mortal being is capable of, yet when drawn into the web of civilization he becomes a victim of its corruption. Director Michael Mann portrays the forest as a gothic labyrinth filled with enchantment and wonder. In doing so, he captures the spirit of the original novel and the movement known as Romanticism, from whence it came. The epic score by Trevor Jones (Excalibur) only serves to highlight the majesty of this forgotten world.
So that's my list, and now it's your turn. Which films would you count as the best fantasy movies?