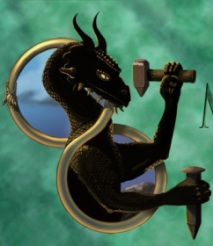 I'm pleased to announce the launch of Myths Inscribed, an online fantasy magazine created by members of Mythic Scribes. The purpose of the magazine is to provide a venue for quality fantasy writing of all sorts—with a very broad interpretation of "fantasy."
Our first issue features original stories from Benjamin Clayborne, Alice Leiper, K.R. Foster, and Brian W. Foster.  It also presents an original poem by Lorna Smithers.
The quality of writing in this publication is superb.  But don't take my word for it.  You can read the inaugural issue here:
Myths Inscribed – an online fantasy magazine
We have big plans for this ezine, so please spread the word and stay tuned for more.  Great things are coming.