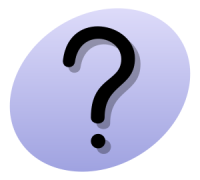 It's hard to know how to get started as a writer. Should you write short stories or a novel?  Should you stick with one genre, or try several?  Should you get an agent and submit to traditional publishers, or try the self-publishing route?
The answers to those questions depend entirely on what you want.  A full-time career as a writer?  Financial stability? (That's a tough one to achieve by writing!)  Fame and respect?  To simply be able to say that you finished a novel-length story?
Some people say "I want to be a writer!" without really figuring out what that means.  Other folks just want to be able to say "I'm a writer" at cocktail parties and high school reunions.  They might not even need any publication credits; simply having tried makes them feel like a writer.
Many people are motivated by the aforementioned fame and fortune.  A lot of individuals labor under the bizarre misapprehension that writing is easy, and an easy path to riches, failing to realize that just like any other job, it takes years of hard work to get good at it and to succeed at it.
Having specific goals is helpful.  Vague, nebulous ambitions like "be a successful writer" are hard to gauge, whereas "complete a novel" and "submit it to 10 agents" are solid, concrete steps that can be completed with a sense of satisfaction, even if they don't always lead directly to fame and fortune.
But you still have to know what you want before you can create goals to help you succeed.
So what do you want?
Benjamin Clayborne would find it splendid if you were to peruse his blog, or to check out his story Chalice and Knives on Amazon.