I'm getting professional art done for my big Event Book, and plan to pull out all the stops for a blog tour and all sorts of promo for it when it comes time for release this fall. In the meantime, though, I want to release a smaller, quieter book. The kind of book that has a small niche audience and doesn't really need all that fanfare.
So, I'm doing this cover by myself.
The book is called Nezumi's Children. It's sort of a feminist response to Watership Down, or a more adult version of the Warrior Cats, but with rats. The pitch is: Abandoned by the humans they once worshiped as gods, the rats of Rocco's Pet Emporium must learn to survive on their own against natural disaster and the murderous Wild Ones.
It's something of a survival/disaster adventure. It deals a lot with questions of religion -- "What do you do when your gods have abandoned you?" -- and issues of family.
Anyway. For the cover, one of my primary concerns is making it clear that this isn't a kid's book (talking rats notwithstanding, there's a fair amount of violence, some of it sexual, and this book doesn't pull any punches). So to signal the somewhat older/more sophisticated target audience, I thought a more symbolic/representative cover might be the way to go.
Here's one very tentative treatment I thought up. This is just a draft obviously: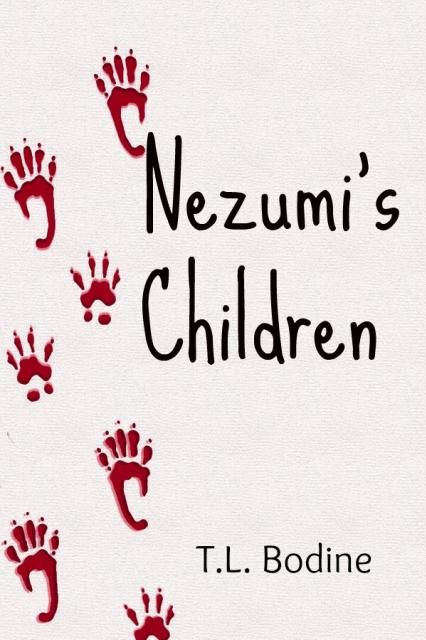 Now then:
-- Any font suggestions?
-- I'm considering making the background have sort of a linoleum-ish texture, if I can find a good one. Or would plain white with a thin border be better?
-- Would it be better to make the paw prints smaller and more frequent?
-- I'm working on tweaking the effects to make the prints look a little bloody/smudged.
In general, does the "line of pawprints" work? Or should I just scrap this line of thinking and go for something else?